5 Ultimate Best Gifts for Veterans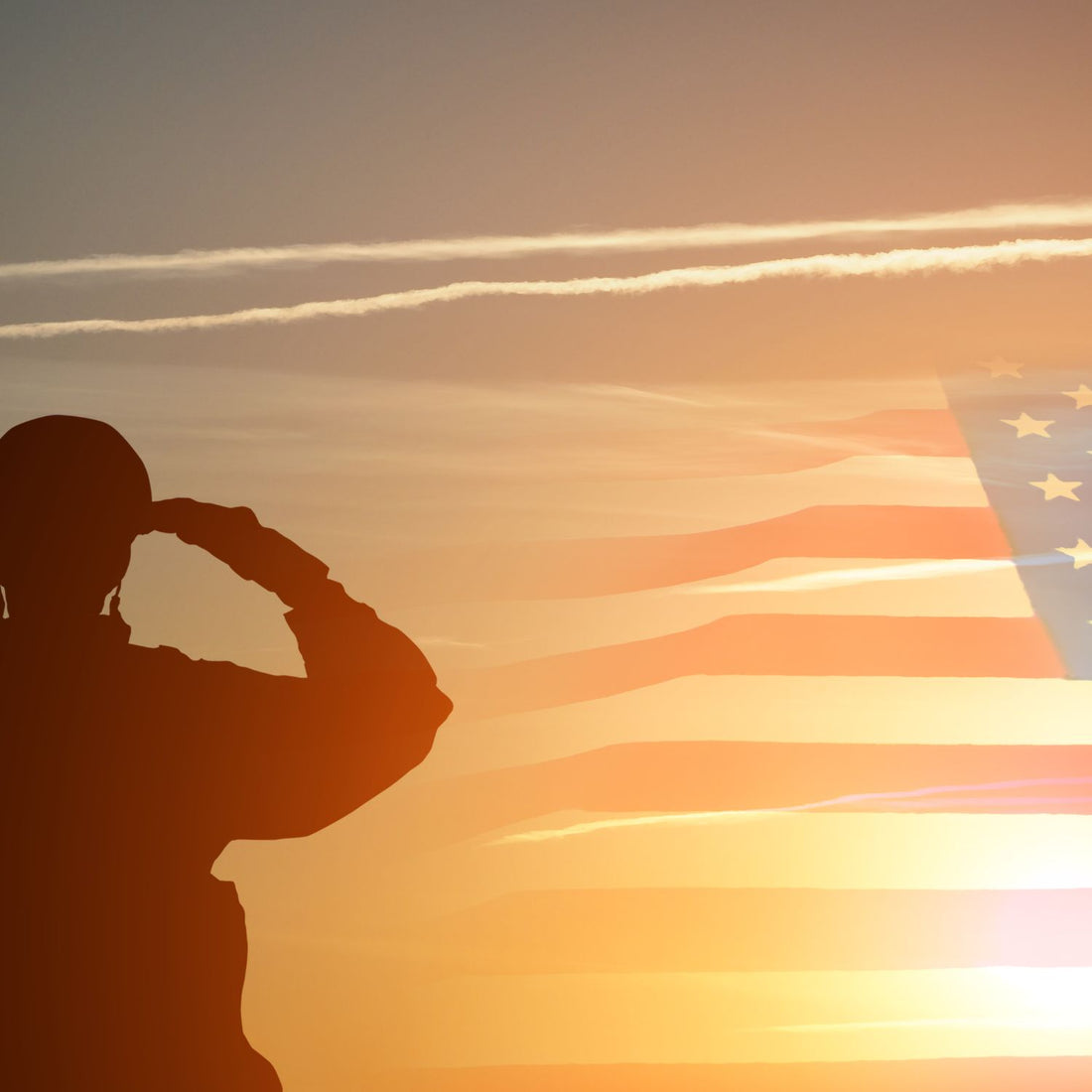 Getting the best gifts for veterans in your life can be a little intimidating. More often than not, no gift adequately says, "Thank you for your service."

Let's admit it, we all get a little fazed when it's time to get a gift. Moreover, it's difficult to choose something special for the toughest men and women in our lives. Perhaps the concern is over getting too sentimental and getting tagged the 'sissy' of the group.
Worry not! Although service members may have the tough exterior nailed to the letter, we found some gift ideas that are bound to warm their hearts and remind them of why they made their sacrifice.
We know our veterans are the epitome of patriotism. What better way to thank them for their service than to get them a patriotic gift? This Rocks Glass by Ben Shot is a perfectly thought-out gift. Firstly, it allows our veterans to silently show their support for the American constitution. Furthermore, they get to do so while enjoying their favorite drink.
This glass comes emblazoned with the American flag on one side. On the other side, Benshot has quoted the 2nd Amendment. "A well regulated Militia, being necessary to the security of a free State, the right of the people to keep and bear Arms, shall not be infringed, imprinted on it."
To add some sass to the glass, a bullet is embedded into one of the sides. This glass is certainly one of the most bold silent statements about gun rights.
We highly recommend this gift! It will truly show your appreciation your vet's time in service. Moreover, it allows them to continue to show support for their constitutional rights.
Finally, these glasses are also American-made and are a sure way to support American entrepreneurship and local manufacturing. Add this gift to your cart this gifting season. Top it up with a good bottle of whiskey, and this will be the perfect gift for veterans.
If you're looking to get into less controversial gifting for veterans, this pint glass is your go-to any day. What could possibly be better than a cold beer served after a long day's work? Dare I say a cold beer served up in a pint glass sporting a real bullet? We know for sure that all our vets could appreciate a friendly bullet in their corner.
Better yet, this "bulletproof" glass will turn up to the party just in time to steal the show. This pint glass comes fitted with a real 0.50BMG bullet made from copper. However, it is completely safe to have around a drinking crowd!
BenShot employs only the most highly skill glassmakers to handcraft each glass. A BenShot glass is a delight to add to any home bar collection! These glasses also support American craftsmanship in the spirit of buying American to build America. If you're still on the fence about these gifts, maybe grab a pack or two to enjoy with your friend to get the feel of perfect gifting.
No one can appreciate a good knife much like a military man. Contrary to the media's depiction of knife usage in combat, a standard military knife is a useful tool while you're deployed in service.
A great knife helps maneuver many situations and get basic things done. Coming back home to the luxuries of life may completely take away from the point of walking around with a pocket knife, but you can keep this appreciation alive by gifting your veteran friend a good knife set to use in their kitchen.
We craft each of our 100% American-made knives from a single piece of high carbon stainless steel. We've attached these blades to a beautiful Black walnut wooden handle. Not only are these knives pleasant to look at, but they're also a delight to incorporate into everyday cooking. The set comes with one 8" blade Chef Knife, a 6" blade utility knife, and a 3.5" blade paring knife to meet all of your veteran friend's kitchen needs.
This glass is similar to its 2nd Amendment counterpart. However, BenShot sells it as a blank canvas. This is the perfect gift for a friend that has shown neutrality in the modern debate around the 2nd Amendment.
It allows your friend to showcase this masterpiece within their home while also reminiscing on their active days. The 0.308 bullet embedded is sure to be a topic of conversation and deliver the chilling shot to an already wonderful drink on the rocks. Pair this with their favorite bottle to finish off the gift.
All good knives deserve an equally good board. This 8-by-12-inch board is a wonderful addition to any modern kitchen. It is multifunctional, and you can pull it out regularly for small jobs. Our smoothly polished wood keeps knives in great condition.
Plus, the sleek finish guarantees an aesthetic presentation each time. Our boards are also seasoned with natural oils to ensure no harmful substances are introduced into the wood during the production stage. We pride ourselves in producing some of the best American-made boards on the market and they are sure to make a great addition in your friend's kitchen.
Final Thoughts
Gifting veterans can get intimidating, but we hope our gift ideas are going to help you welcome your veteran home in style. After all, despite the tough exterior and years of service, they are only human and can appreciate a great and thoughtful gift.
RELATED PRODUCTS YOU MIGHT LIKE
View our entire collection of dark wood walnut reversible boards - there are many shapes and sizes to choose from. Find the perfect board to show your appreciation for the best service member you know!
We are on Amazon, see our storefront here. Use coupon code VBKBLOG10 for 10% off your entire purchase of any Virginia Boys Kitchens on Amazon. Apply the code at checkout.