7 Best Gifts for Duck Hunters: Matchless Appreciation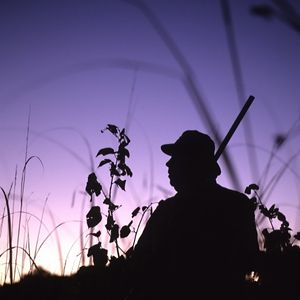 Planting decoys and running through mushy areas may seem like a hectic way to spend a few days or even an afternoon. There might be a disconnect when you try to imagine what would be the best gifts for a duck hunters. After all, it does seem like a lot of work is being put in for a very small reward at the end of the day.
However, not wanting to tag along on hunting trips shouldn't stop you from showing support for your friend's hobbies. You can simply get them gifts to remind them that you wish them a great hunting season.
7 Best Gifts for Duck Hunters
As a non-hunter, finding the perfect gift to make your friend's hunting trip much easier could be next to impossible. Settle down, because we'll help you find the perfect gift ideas! These gifts keep your friends eager to return home from their hunting trips, and maybe they'll invite you to enjoy the goodies from their next hunting trip!
A Chef's knife is the most versatile cutting knife. Your friend can use it to handle all the cutting in any modern kitchen. Furthermore, a knife is one of the best gifts for duck hunters. They will want to quickly prepare their score after a long day hard at work out in the wetlands.
This 8-inch stainless steel knife comes with a well-polished Black walnut wooden handle. The beautiful wood makes it easy to grip and is aesthetically pleasing to blend into any kitchen décor.
Moreover, our knives are also rust and discoloration free which means they could last a lifetime! Did I mention that these knives come elegantly packaged and ready for gifting? If that alone isn't a selling point, I wonder what is.
After hours chasing wild ducks and setting up decoys, carving a well-prepared duck is a highlight of any hunting trip. Make this moment even more special by adding this beautiful carving set to your friend's duck carving tradition.
This set comes with a 10" stainless steel carving fork and a 9" inch stainless steel slicer. This carving set is one of the most fantastic gifts for duck hunters because it's perfect for food presentation. The highlight is that it doesn't have to wait until it's duck hunting season. Your duck hunter can use it year round to carve all kinds of poultry. Plus, it's a wonderful addition to any Thanksgiving setup.
A chef knife roll is the perfect gift for someone who already has an impressive knife collection. Additionally, they could easily take their knives on the go. This knife roll is as practical as it gets! True chefs want to keep their knives in pristine condition, so our knife roll is the way to go.
Our Chef Roll design incorporates an 18-ounce waxed canvas which protects knives in any condition. The canvas doesn't easily puncture and ensures that carving knives can weather the harshest conditions. The design is also outdoor-friendly as it features brass grommets for hanging when open.
Furthermore, full-grain leather tie strings don't easily stretch or tear. Plus, it can fit up to 12 knives. This gift would be great for a friend that likes to spend more than just an afternoon out in the wild as they can bring their best knives on their hunting trip.
This cutting board is one of the best gifts for duck hunters. Your favorite duck hunter can use this board in food preparation all year round. Moreover, it is versatile enough to be used as a presentation board for a beautiful roast duck.
Related: see our buying guide for meat cutting boards
This 11" by 17" board is made from walnut wood, giving a clean and polished finish that is perfect for serving up a sizzling duck. It also comes with a juice groove, which means none of that juicy goodness gets lost somewhere along the way. Our boards come pre-seasoned with our natural cutting oil and are ready to use once they are out of the box saving a lot of time.
Let's admit it, our board needs just as much care as our knives. What better way to keep your friends on top of their board care game than with this complete care set?
This four-piece set comes with a hand-friendly cleaning soap made with olive oil, coconut oil flaxseed oil, and shea butter to ensure you don't strip your board of its natural oils. It also contains a seasoning oil to nourish the board, wax to provide extra protection, and a deep cleansing spray.
These gifts will help your duck hunters care for a quality wood board if they already have one. This care set is the secret to happy boards, happy owners, and hopefully happy ducks waiting to be carved.
As duck hunters spend an entire season shooting shotguns across the country, it's safe to assume they're not shy around bullets.
This pint glass is a great addition to any hunting bar collection as it comes with a real 0.05BMG bullet embedded into the side. It's a great way to keep the thrill alive once duck season is over until it rolls around again. The bullet is completely safe and has no chance of landing anyone in the ER! Grab this glass and bring a beer case along to enjoy. 
Spice blends can get expensive in the long run as there's always a new seasoning that promises to take your wild game to the next level. This 6 pack collection is a subtle nod to your friend's adventures as it contains 6 different spice blends to prepare their game differently every time.
All the products used to make the blends are non-GMO with no artificial preservatives and colors making them safe to consume regularly. These California-made spice blends are all the rave and are bound to keep anyone eager to dig into that first bite.
This six piece set contains: the Perfect Poultry BBQ Rub, Zesty Mediterranean BBQ Rub, Fancy AF BBQ Rub, Fresh Onion Seasoning, Everything But The Fried Chicken Seasoning, and the Chicken Kabob Seasoning and Rub.
If your friends can't seem to score enough game on their trips, they can always use it to season other birds that don't need chasing down.
Final Thoughts
Finding a gift isn't often easy, especially when you want to show support for a niche hobby. There are hundreds of products that promise to make the next hunting trip more successful than the last, but they often end up being meaningless baggage.
Since we can't assure your friend a bountiful hunting trip, we made this list of great gift ideas to help you find gifts that will put smiles on their faces once they are back home.
RELATED PRODUCTS YOU MIGHT LIKE
View our entire collection of dark wood walnut reversible boards - there are many shapes and sizes to choose from. Find the perfect board to show your appreciation for the best service member you know!
We are on Amazon, see our storefront here. Use coupon code VBKBLOG10 for 10% off your entire purchase of any Virginia Boys Kitchens on Amazon. Apply the code at checkout.