7 Unique Realtor Closing Gifts That'll Wow Your Clients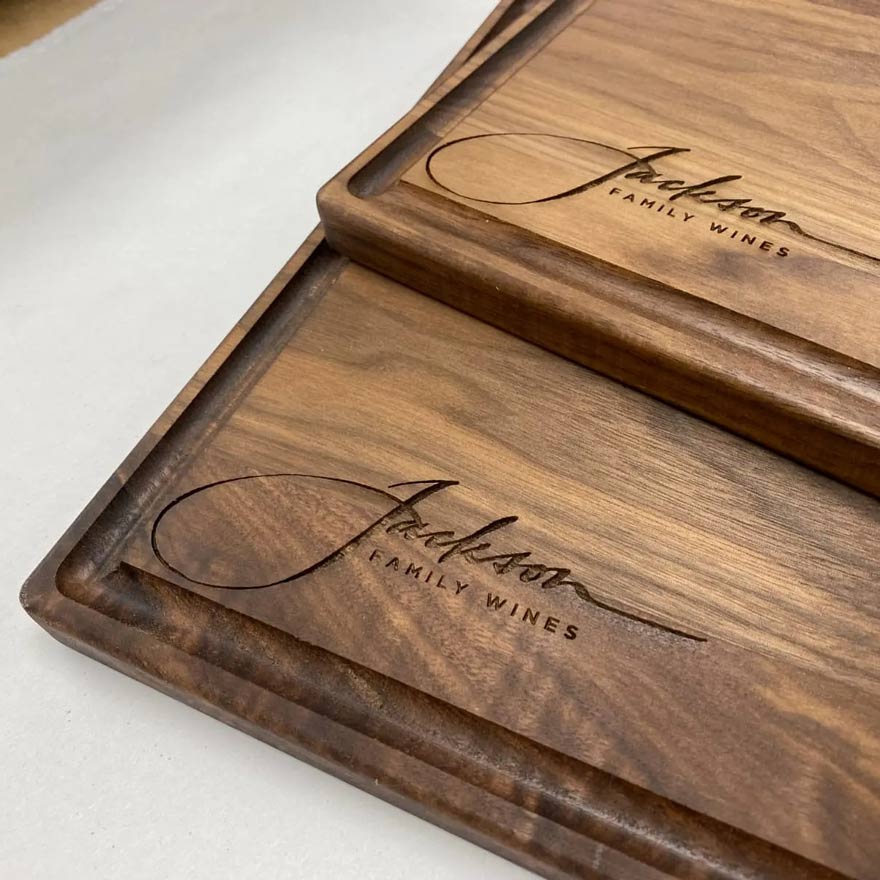 7 Unique Realtor Closing Gifts That'll Wow Your Clients
The professional relationship between a real estate agent and a client is often brief, but intense.
Once a deal is done and the client has moved in (or out) of their home, that's that. However, as an agent in the relationship-building business, you don't want to be forgotten.
A realtor's success is largely based on repeat business and referrals. To earn those opportunities, leaving a positive lasting impression is key.
Nothing is more important than providing great service, but the little touches here and there go a long way in the real estate industry. That's why realtors take closing gifts so seriously.
Let's consider a few thoughtful ideas for realtor closing gifts.
1 - Membership Pass to a Local Museum or Attraction
Gifting a membership to a museum or other attraction is a unique way to welcome clients to their new hometown.
Attractions like art museums, wildlife tours, and amusement parks typically offer seasonal or year-long passes. For attractions that are worth visiting over and over again, these passes work wonderfully as gifts.
Depending on the client, fun classes for adults can make unique and thoughtful presents too. Art classes, cooking classes, or tennis/golf lessons could all be a nice fit for certain clients.
Before gifting a membership, try to get a feel for what your clients might be interested in. Not everyone wants to visit an art museum, let alone visit repeatedly throughout the year. However, there's something out there for everyone.
If you're gifting for a family with kids, choose an attraction that the whole family can enjoy, like a zoo or a kid-friendly museum.
Memberships don't have to be entertainment-based. On the more practical side, you could gift a gym membership or even a contract with a local landscaping or home cleaning company.
2 - Bottle of Wine
A bottle of wine is not a particularly creative gift idea, but it's an item that many folks don't mind receiving over and over again.
Wine is a safe and classic choice. Thanks to the rich world of traditions that surround wine, gifting a bottle is considered an elegant and sophisticated gesture.
Gifting wine works best if you, the gift giver, appreciate wine. If you're a wine lover, then a wine gift will reflect something personal about you.
If you don't enjoy wine, on the other hand, then you'll be less capable of picking out an appropriate bottle and likely have nothing to say about it. Your gift may seem more like "checking a box," and less like a thoughtful gesture.
Ideally, try to gather clues from your client about what type of wine they prefer. You can gift a bottle from a certain region that holds meaning to them, or pick a vintage that pairs well with a certain type of food that you know they enjoy.
Most importantly, be sure to never gift wine to a client who won't be happy to receive it. Many folks love wine, but it's not the right gift for everyone.
Your gift will do more harm than good if it goes to a recipient who doesn't drink alcohol. That's especially true if their abstinence is due to religious beliefs or addiction issues.
3 - Restaurant Gift Certificate
Gift certificates are simple. They're also practical and often greatly appreciated.
For clients moving into a new town, a restaurant gift certificate provides them with a chance to get to know one of their local dining options.
Choose one of the most highly-regarded restaurants in town, preferably a place that's fairly high-end. Aim for a dollar amount that will comfortably cover the cost of a meal for two.
A gift certificate is used and then quickly forgotten, so it might not leave the strongest lasting impression. However, it's a thoughtful gift that clients appreciate receiving.
4 - Engraved Pen
Pens are popular gifts for acknowledging accomplishments such as graduations, promotions, and retirements. Buying or selling a home is a major achievement, and a pen is a fitting present to mark the occasion.
A pen is an everyday item, so if you want to give one as a gift, it should be a high-quality design. Fancy pens are made using quality materials, like wood, and come in carrying cases.
To go the extra mile, give your client a pen with personalized engraving. You can customize the pen with your client's name, or order a set of custom pens that are marked with the name of your business.
5 - Bouquet of Flowers
A bouquet of flowers is a simple, elegant gift. It's an affordable yet sophisticated option.
To make your flower gift more unique and thoughtful, use plants that are native to or grow well in your area.
To give the gift a bit more staying power, include a seed packet along with the bouquet.
If your client is environmentally-minded, provide some native wildflower seeds that will attract pollinators, like bees and butterflies, to their new property. Add in some educational material from a local wildlife agency or non-profit group about wildlife-friendly landscaping.
6 - Custom Wood Cutting Board
The most memorable gifts are the ones that last.
For clients who are moving into a new house, high-quality home furnishings are much appreciated.
Here at Virginia Boys Kitchens, we don't think you'll find a better gift idea than one of our beautiful walnut cutting boards.
"The VBK is the real deal. I LOVE my large cutting board. And am happy to purchase it from VBK instead of from a large box retailer or franchise operation."
— Maureen B., ★★★★★ Verified Virginia Boys Kitchens Reviewer
When giving a practical item as a client gift, quality is everything.
Cutting boards are used repeatedly, withstanding a daily barrage of knives and water. The highest-quality cutting boards maintain their functional and aesthetic qualities through years and years of use.
We make our VBK cutting boards from sustainably produced American black walnut wood. It's a durable, warp-resistant wood that's as beautiful as it is strong.
If you frequently give client gifts to home buyer clients, order a custom set. Add your logo to each board, elegantly engraved in a corner or along a side edge. You can also add a creative touch to your boards, such as the city name or zipcode number where you do business.
7 - High-End Wood Kitchenware for Client Appreciation Gifts
For your next set of client appreciation gifts, contact Virginia Boys Kitchens to discuss a custom order.
"This was a gift for a friend that I hoped would arrive before Christmas. The gift arrived very quickly... The person it was intended for was so impressed with the elegance and quality of this product."
— Regina B., ★★★★★ Verified Virginia Boys Kitchens Reviewer
Using 100% American black walnut—no filler material—we make beautiful wooden kitchenware, including:
Cutting boards and serving trays
Coffee table trays and coasters
Knives and magnetic knife racks
All of our items are available for custom order, starting with these minimum order size requirements:
Minimum order of 20 units for custom branded items
Minimum order of 30 units for fully customized orders
Just upload your logo or text and we'll work our magic with the laser engraver, creating gorgeous, personalized items for your brand. At no extra cost, our design team is ready to lend a hand to make sure you get exactly what you're looking for.
Contact Virginia Boys Kitchens to learn more about custom orders.
For more buying guides and wood kitchenware insights, visit the Virginia Boys Kitchens blog.
Share on Instagram:
We are on Amazon, see our storefront here. Use coupon code VBKBLOG10 for 10% off your entire purchase of any Virginia Boys Kitchens on Amazon. Apply the code at checkout.