5 Must Have Sustainable Kitchen Products in 2022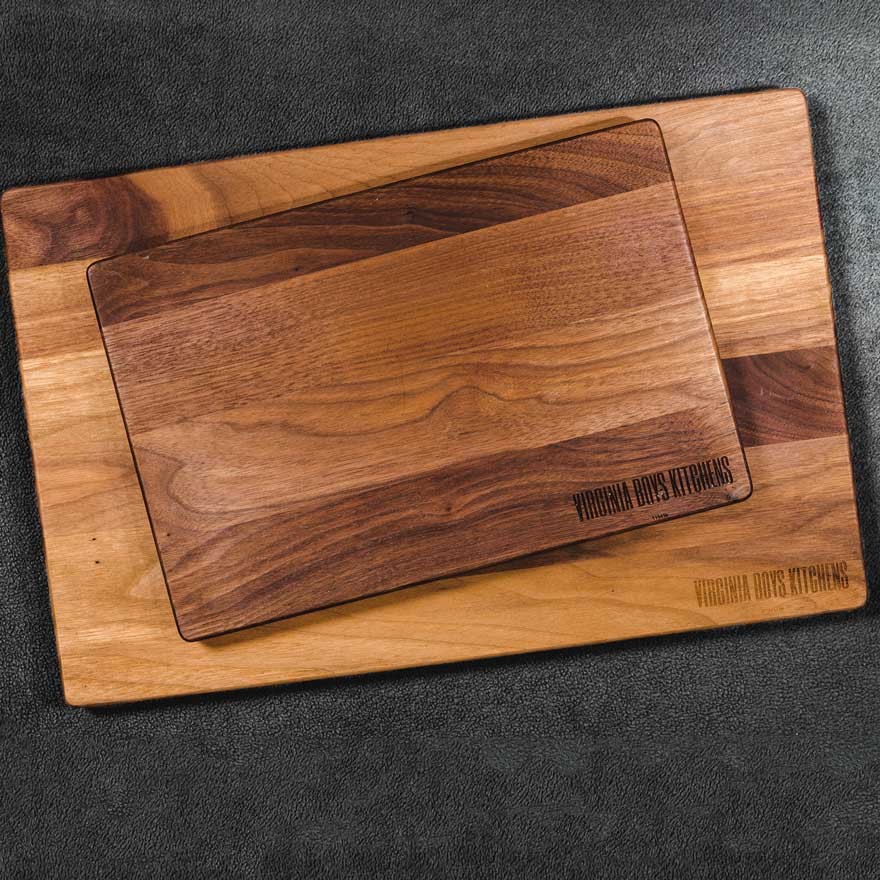 5 Must Have Sustainable Kitchen Products in 2022
Over the last decade, America has witnessed a rise in innovative, eco-friendly kitchen products that help keep your home clean and organized while being kind to the planet.
From sustainable wood cleaning supplies to reusable food wraps and storage bags, sustainable kitchen products can significantly lower your household's environmental impact and positively influence your life.
Here's how: 
They create a market for local businesses: By purchasing sustainable kitchen products, you're helping many local businesses like Virginia Boys Kitchens that depend on these products to thrive and flourish.
They cut down on carbon footprint: Since sustainable kitchen products are biodegradable, reusable, and recyclable, you'll be reducing the amount of garbage going to landfills.
They lower your energy bills: Sustainable kitchen appliances use less energy than traditional appliances, remarkably minimizing your water and electricity bills.
They'll keep you healthy: Plastic storage containers contain chemicals like lead and bisphenol A (BPA) that can get into your digestive system and increase your chances of developing health complications. Organic products lack such chemicals.
Contrary to popular belief, going green in the kitchen isn't pricey. In fact, you'll save more money in the long run—no more constant purchases of paper towels, plastic food wraps, or sandwich bags.
Therefore, you don't need to make extravagant changes; you only require some of the best sustainable kitchen products in your space, like the ones discussed below:
1 - Sustainable Wood Cutting Board
A cutting board falls among the most crucial aspects of your kitchen—it's where your food mostly stays as you prepare it for a meal.
That's why it's important to ensure your cutting board is made with organic, non-toxic, and eco-friendly material.
Plastic cutting boards are prone to cracks and scratches, which result in a breeding ground for bacteria.
Besides, fatty, acidic, and hot ingredients pull chemicals out of plastic cutting boards. When these chemical particles absorb into your food, they'll enter your body and cause cross-contamination. 
These features make plastic cutting boards toxic and harmful for human use. 
Natural wood, on the other hand, has a capillary-like grain structure that helps it fight bacteria. 
When cutting raw meat on wood cutting boards, the grain pulls down the fluid and traps bacteria underneath. Later, after 3–10 minutes as this study shows, the bacteria dies. This benefit reduces the chances of cross-contamination, unlike plastic cutting boards.
See Also: Wood vs. Plastic Cutting Board: Pros and Cons
The most eco-friendly cutting board is made from sustainably harvested wood, where more trees are replanted in place of the tree chopped down.
Wooden cutting boards are the most sustainable and superior to glass and plastic for many reasons:
Unlike glass cutting boards which dull the knives' blades, wood boards can withstand the daily use of knives without damaging their blades.
They are naturally durable and hard-wearing.
When properly maintained and cared for, they'll last for years.
End grain cutting boards have self-healing properties against constant knife cutting—their shallow cuts close up to prevent bacterial spreads.
Hardwoods like walnut, maple, and cherry make for some of the best high-quality cutting boards since they absorb less water and bacteria than other porous woods.
Related: Three Major Differences Between High-Quality And Low-Quality Cutting Boards
The Walnut Cutting Boards from Virginia Boys Kitchens are excellent sustainable products for your kitchen. A great feature of these boards is the juice trench surrounding their perimeters. It minimizes spills while cutting, reducing the risk of cross-contamination.
2 - Reusable Food Wraps
Reusable food wraps create a breathable, protective seal over any food item you wish to store, including leftovers, cheese, and cut produce.
While different manufacturers use varying ingredients, most reusable food wraps are made from cotton, pine resin, beeswax, and jojoba oil.
Jojoba oil and beeswax have natural anti-bacterial properties that keep food fresh, while both the beeswax and pine resin make the cotton sticky and help it cling firmly to the food bowls and dishes.
After using the food wraps, hand wash them in cold water, let them dry, and voila! They're good for use again.
3 - Clean & Care Kit for Wood Cutting Boards
Care for your wood cutting boards, knife handles, bowls, countertops, and other wooden products in the kitchen with sustainable wood care essentials.
The Virginia Boys Kitchens' Clean & Care Kit for Wood Cutting Boards is a set of 3 cardinal wood cleaning supplies: 
A full size 4 oz soap bar: This hand-friendly organic soap bar gently washes cutting boards and other wooden products in the kitchen.
A full size 8 oz seasoning oil: Made with organic coconut oil, it prevents wooden surfaces from cracking and splitting.
A full size 4 oz wood wax: Creates a silky-smooth protective barrier that repels water and stains on wooden surfaces.
The package also comes with an organic round cotton pad to apply and buff the oil and wax.
All the cleaning products in this collection are made locally in the USA using natural ingredients—a unique blend of virgin coconut oil, virgin olive oil, organic beeswax, and essential oils. There are no chemicals, GMOs, paraffin, or mystery ingredients added.
Revitalize your cutting boards and other wooden products in your kitchen today with this unique wood care set. Alternatively, give it to a chef or cooking enthusiast friend as a wood care gift for Thanksgiving, Christmas, their birthday, or any other occasion.
See Also: 4 Gifts for the Cook Who Has Everything
4 - Reusable Food Storage Bags
Reusable food storage bags come in different colors, features, and materials to fit your needs and budget. 
Food grade silicone and PEVA (polyethylene vinyl acetate) are the most common materials used to make reusable storage bags. 
Food grade silicone is a metalloid—meaning it embodies both properties of metals and nonmetals—and an alternative to plastic, manufactured without chemicals like lead, latex, and BPA. 
PEVA, on the other hand, is a non-chlorinated vinyl often used as a healthier substitute for PVC since it's chlorine-free.
Let's compare the two materials in the table below.
| | |
| --- | --- |
| Food Grade Silicone | PEVA |
| Non-toxic and odorless, keeping you and your family safe from bacteria and cross-contamination | Some avoid it because it's a petrochemical, though there isn't enough evidence to prove its toxicity on humans |
| Extremely durable—can outlive the average plastic food bags by years | Has a shorter lifespan than silicone, but lasts longer than plastics |
| Resists damage from extremely hot or cool temperatures, implying you can freeze, cook, or wash it in a dishwasher | Freezable, but is damaged by high temperatures, meaning you can't microwave, bake, or heat it |
| As a metalloid, it derives strength and durability from its metal nature and flexibility from its non-metal nature | Biodegradable, so it breaks down faster than silicone. This also means it's easy to recycle |
Even though both materials are eco-friendly, these differences explain why most consumers lean towards silicone storage bags.
5 - Eco-Friendly Kitchen Knives
Sustainable kitchen knives are essential for every green kitchen. They have the following features:
Stainless steel blades that stay sharp after regular use, meaning you won't need constant re-sharpening
Handles made of eco-friendly materials like wood, a naturally renewable source that helps preserve the environment and reduces production of waste
Made using strong and durable material like hard steel to offer many years of service
Virginia Boys Kitchens' kitchen knives are ideal for every eco-conscious cook. With proper care and maintenance, these high-end kitchen knives will last forever and meet all your food cutting needs.
Made entirely in the USA, these stainless steel knives come with beautifully crafted walnut wooden handles.
Walnut, a natural hardwood, has antibacterial properties that will prevent bacterial buildups, maintain your food's hygiene and keep it safe for consumption.
Expert Tip: When selecting your kitchen knife, choose an appropriate accessory to go with it. Our Wall Mounted Magnetic Walnut Wood Knife Rack holds up to 7 knives and can be magnificently displayed on your kitchen wall.
Purchase the Best Sustainable Kitchen Products Today
Environmental sustainability is crucial. As we try to protect our planet's quality and natural resources, we'll have to switch to reusable, sustainable, and eco-friendly products.
Most kitchens produce a lot of waste, but yours doesn't have to. Investing in these 5 sustainable kitchen products will help you lower your carbon footprint, save you tons of money, and enjoy a greener kitchen.
At Virginia Boys Kitchens, we make sustainable kitchen products—cutting boards, knives, and serving trays—with locally sourced wood from the highest quality walnut trees.
We believe in protecting our planet and putting in more than we take out. That's why, with every purchase, we plant a tree.
So browse through our sustainable kitchen products today to find what meets your needs and help us save the planet.
Our quality products and services speak for themselves:
"This is the most high-quality board I've ever purchased! I like the beautiful color of the walnut wood."
—Agnes C
"Excellent service! Products arrived timely and were as described. So far, the cutting board has exceeded my expectations."
—Karen W
"So satisfied with VBK. Buying made in America is important to me. VBK has excellent quality products."
—Patricia M
Share on Instagram:
We are on Amazon, see our storefront here. Use coupon code VBKBLOG10 for 10% off your entire purchase of any Virginia Boys Kitchens on Amazon. Apply the code at checkout.