Choosing the Best Charcuterie Wood Board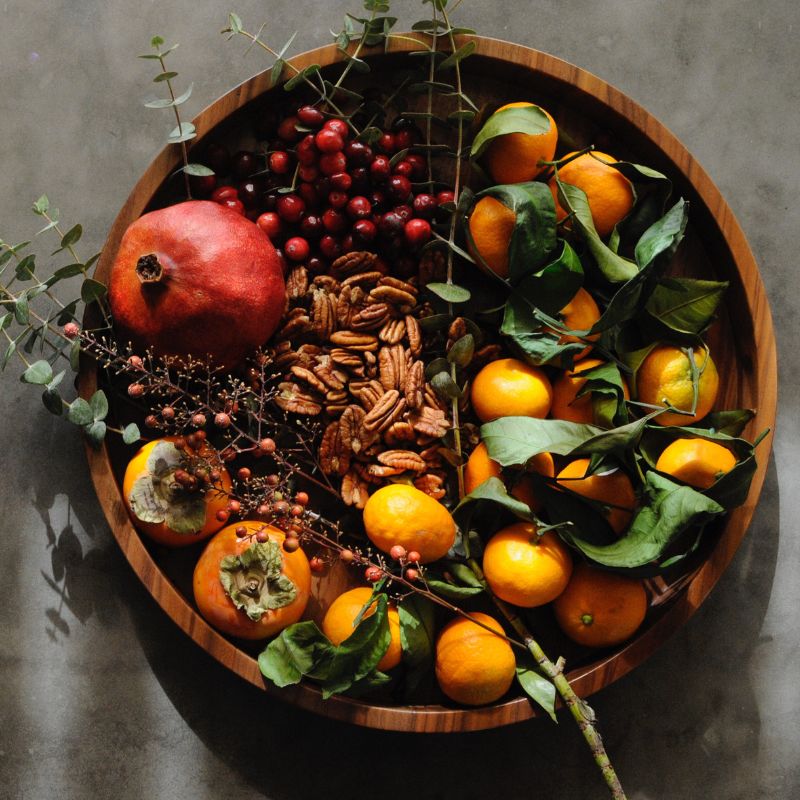 What to look for in a charcuterie board is a question I often get asked by friends. Frankly, there's no shortage of options available on Etsy, so picking the right one can be tough. While aesthetics are part of the deal, there are other important things you should consider before committing. I'll go into depth below.
What is a Charcuterie Wood Board?
A charcuterie wood board is a type of wooden cutting board that can be used for slicing meats, cheeses, and vegetables. It is typically made from hardwood and has a distinctive, irregular (or regular) shape that is used to display a wide assortment of cheeses, deli meats, vegetables.
What Are Some Ways To Serve a Charcuterie Platter?
It can be small or large depending on how many people you are serving. Although the most traditional charcuterie is an assortment of cheese, deli meats and fruits like grapes, it can be as unique you want it to be.
Choose and add your own personal touches of spreads, crackers, nuts, salads, etc... We have sometimes seen themed cheese trays such as Halloween, Dessert, or Birthday charcuterie cheese boards.
It is also perfect for snacking: it provides a fun and interesting way to jazz up couples' snacks. It can be used as a grazing platter at a party. Mostly, it is best served at small gatherings in between meals. It gives people a reason to snack, drink, and socialize while they wait for dinner - or give them a reason to linger longer right after meals have already been served.
Things To Consider When Choosing Your Cheese Boards
Main things to consider:
Size
Material
Shape
Criteria #1: Size: How Many People Are You Feeding?
First, consider the size of your party. If you're serving a small gathering or a romantic date night for two, it might be best to stick with something small and light, preferably with a handle. You don't want to have to carry around a heavy board loaded up with meat and cheese all night.
If you're trying to feed a larger crowd of 4 or more, then boards larger than 20x15 at least, would be best. You'd be surprised how much space some grapes and crackers take up! Besides, no one ever complains about there being too much to choose from. 
On a large board, you'll have room for decoration - base layer can be colorful leaf lettuces, then add the main ingredients such as cheese, fruit, and crackers. Finally, sprinkle toasted pecans or granola on top - they make a great display, and goes really well with cheese and crackers!
Stationary Buffet Style or Hors D'Oeuvres?
You might wan to consider whether or not the board will be stationary throughout your whole event or if it'll need to be carried around by guests or servers as they move across the room (or house).
If it's going to be moved around frequently, you might want to opt for a charcuterie tray instead of a flat board (so things don't fall off). 
Go for a round tray like above, or you might want to try our 15x20 rectangular tray 
Criteria #2: What Material Should You Use?
So which material should you choose? Here are some considerations:
Plastic – Plastic boards are easy to find and cheap, but they don't have the aesthetics that are necessary for a charcuterie board. They also tend not to be very attractive in most cases.
Wood – our top pick - Wooden boards can be made from many different types of wood, and each type has its own unique aesthetic. The best option is probably walnut, or cherry wood, which both have dark colors with an elegant grain pattern and feel sturdy under your hands.
An olive wood board or other exotic dark woods work, too - just make sure you know where it came from and how it was finished.
Exotic woods entering the United States may have to first be fumigated or otherwise chemically treated (to prevent foreign insect species potentially hiding in the wood grains from entering our borders).
For this reason, we generally recommend sticking to domestic wood types such as walnut or cherry.
Related: Read our in-depth article regarding choosing the best wood for your board here.
Marble – Marble is another option that looks quite nice in terms of color and appearance; however, it's not as durable as other materials—it tends to chip or scratch easily—and marble boards also tend to be fairly small (about 12 x 12 inches).
Glass – Glass boards are beautiful aesthetically; they're clear so they allow light through them and create an interesting visual effect. However, the downside is that they tend to be very fragile and difficult to repair if they break; if you drop one on its corner it may crack or shatter completely. They also come in small sizes only.
Bamboo - Bamboo is a popular option, because they are rather inexpensive. It's very sturdy and durable, and it tends to be less expensive than other materials. However, bamboo boards can sometimes have an unfinished look to them—they may even appear unfinished (i.e., not sanded down or varnished).
Your best choice is a dark wood - the aesthetics is unbeatable. Dark wood contrasts nicely with the light colors of crackers and cheese.
Woods to Avoid
When it comes to charcuterie boards, the quality of the material is everything. You'll want to look for boards that have been finished with food-safe oils and other materials that won't transfer any harmful substances onto your food.
We also recommend avoiding wood boards that have been varnished or lacquered—these finishes can release chemicals into your food. 
Virginia Boys Kitchens boards and trays are domestically grown, harvested sustainably, and we season it with coconut oil - no stains, no varnish, no lacquers of any kind. Just a good old piece of wood and food safe oil.
Criteria #4: Shape
Round is the most popular shape for medium sized parties, and handle boards is the most popular for smaller parties of 2 or 4. Round contrasts nicely with the shapes of a lot of cheeses and crackers. It is also easy for your guests to enjoy without feeling like they're on the "back side" of the board.
A handle board or long shaped charcuterie display board is better for smaller, more intimate parties of 2 to 4.
For smaller parties you can also have more fun with the board and include things like jams, sauces, drizzles directly on the board (these things are too messy when are serving a large party). You can also serve the board with toasted french bread, or nice warm pita bread instead of crackers.
Our Top Picks
Romantic date night: if it's just two of you, try the 8x17 - it has a long handle and enough room for all your delicious cheese, crackers, fruits, etc. 
For a party 3 or 4: the 17x11 is the perfect size. If you might be carrying the board with you from inside the house to outside of the house - or from the kitchen to the dining room - consider getting the 10x16 instead, or see the entire collection of wood cheese boards here.
It has almost the same surface area, but comes with a knob handle for easier transport.
For parties larger than 5: No one complains about there being too much too choose from on a charcuterie board - go as big as you can. We recommend the 18x24 extra large cheese board.
If you really want to WOW your guests, choose an end grain pattern - it's spectacular display is unbeatable.
What are some tips for serving cheese and meat on a charcuterie wood board?
Decide on the type of cheese and meat you want to serve
Some tips for serving cheese and meat on a charcuterie wood board include deciding the type of cheese and meat you want to serve.
Some popular cheeses that are served with cured meats include Gouda, Camembert, Brie and Cheddar. When deciding on the type of cheese to serve make sure it complements the meat you are serving. Variety is key - choose something soft, something semi-hard, something hard, and consider crumbly if your guests are up for it, also a vegan cheese might be suitable.
Choose a wood that won't absorb flavors easily
A good charcuterie board will be made of a hardwood with qualities that make it an ideal surface for serving cheese and meat. First, the wood should not absorb flavors easily. Second, it should be durable and easy to clean. Third, the wood should have a smooth surface that does not harbor bacteria or mold easily.
Coincidentally, Virginia Boys Kitchens cutting boards fit all three criteria! See the collection today - over 10 different sizes and shapes to choose from!
Choose a cheese board that will suit the style of your cuisine
If you are serving cheese and meat on a charcuterie wood board, try to pick an option that matches the style of your cuisine. For example, if you serve Italian food often in your restaurant, then you might want to go for a board that has a Tuscan or Mediterranean style.
If you are going for American cheese and meats (pepperoni, ham and cheddar, anyone?), what better way to show it than to use a board that is 100% made in USA?
Virginia Boys Kitchens cutting boards are made, sourced, manufactured, shipped, stored, packed (and every step in between) 100% in USA.
We are on Amazon, see our storefront here. Use coupon code VBKBLOG10 for 10% off your entire purchase of any Virginia Boys Kitchens on Amazon. Apply the code at checkout.