3 Cleaning Techniques for Your Cutting Boards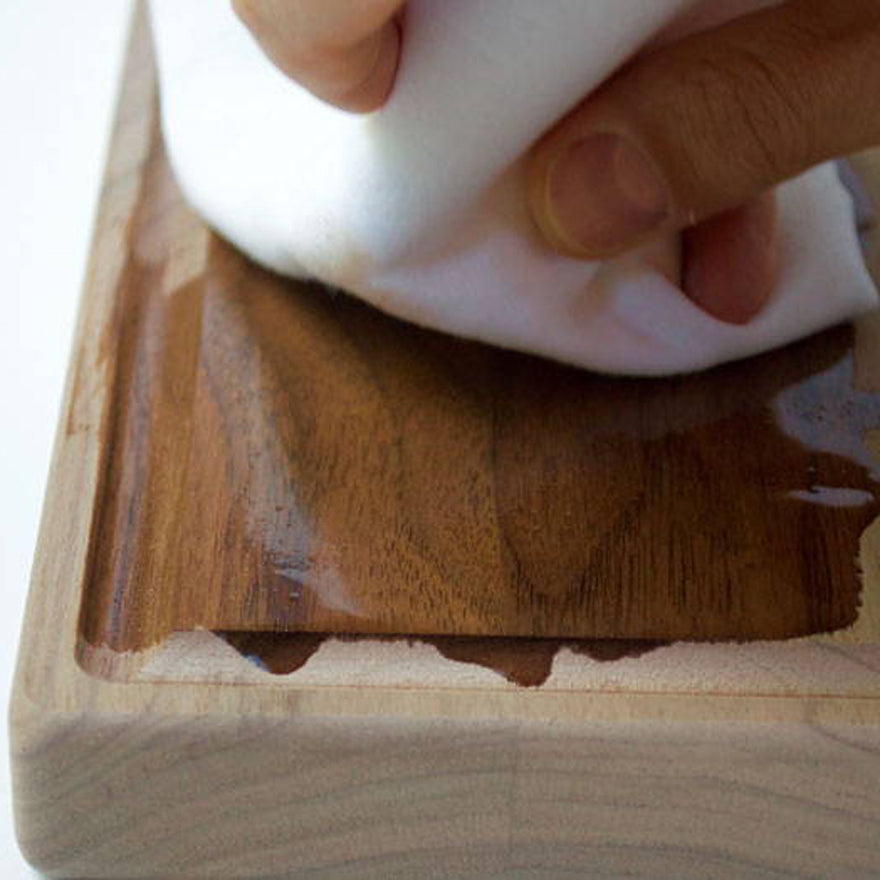 3 Cleaning Techniques for Your Cutting Boards
1887 was an ordinary year—no World Wars, no major scientific discoveries, no internet (of course), just humankind going about their day-to-day activities.
But in the city of Effingham, Illinois, a discovery was brewing—one that would shape modern-day food preparation.
Conrad Boos, a blacksmith, had designed his first butcher block. In the same year, Boos block cutting board was born. This led to the adoption of cutting boards as integral tools in the kitchen arsenal.
Fast forward to today, and wooden cutting boards remain indispensable tools in every household. Whether you're dicing up fruits, preparing vegetables, or cutting meat, a cutting board is of the utmost importance.
Because of its versatile nature, a cutting board requires special care and attention.
And with an array of cleaning techniques out there, knowing the right method is crucial. This way, you can prepare meals safer, healthier, and save money on new chopping boards, too.
Try This, Not That: Best Cleaning Tips for Your Wooden Cutting Boards
To keep your cutting board in excellent condition, clean it after every use. The best way to achieve this is to implement a consistent cleaning routine. Set aside a few minutes every two days to give your cutting boards a thorough wash.
Remember: "We are what we repeatedly do. Excellence, then, is not an act, but a habit," — William Durant.
Luckily, cleaning your cutting boards is easy once you follow these cleaning techniques.
Cleaning Your Cutting Boards with Dish Soap
Let's start with a word of caution: Never soak your cutting board in water or put it in a dishwasher.
Why?
When you expose a wooden cutting board to too much water, the wood fibers swell. This introduces cracks in your chopping board. Over time, these cracks become a breeding ground for germs and mildew.
As a general rule, clean your cutting board by hand.
That said, you'll need a few items to help you clean your cutting boards. These are:
Tools
Materials

A soft sponge or a brush (soft bristles)
A large washing area (preferably a sink)
Drying towel
Drying area (dish drainer)

Hot/warm water
Dish soap (regular or antibacterial soap)
Clean paper towels
Steps and Instructions
Remove food residue: After using your cutting board, rinse the board with warm water to clear away any food debris.
Mix up a cleaning detergent: Add several drops of cleaning detergent to warm water to form a solution.
Scrub: With a soft brush or sponge, scrub away the stains or discoloration on your cutting board. Pay keen attention to the edges as meat and food juices can form small buildups.
Rinse: Once you're through with the scrubbing, rinse with clean water to remove patches of suds.
Pat dry: Dry off your cutting board with a paper towel. Let it sit on a dish drainer and allow it to air-dry.
Related: How to Clean A Wood Cutting Board: Definite No-Nos
Cleaning Your Cutting Boards Through Sterilization and Disinfecting
Susan Sumner, an Associate Dean and Director of CALS Academic Programs, introduced the disinfecting technique in the '90s.
Today, this technique is a standard method of cleaning dirty wooden cutting boards.
For starters, disinfecting comes next, after cleaning your chopping board with dish soap.
However, you want to lower the frequency of how many times you disinfect your cutting boards. We recommend disinfecting your cutting boards twice a week. Again, you want to avoid chemical disinfectants and instead use natural or homemade disinfectants.
Remember: Increased frequency can ruin your cutting boards or weaken the wood fibers.
To disinfect your cutting boards, we recommend using a combination of these two cleaning techniques. Even better, the materials used are easy to find in your local grocery store, and the process is easy even for the average Joe.
Water and white vinegar
Lemon and saltwater
Let's discuss these cleaning tips in further detail below.
Water and Vinegar
Let's start with some bad news.
Research from the University of Arizona shows that cutting boards have 200 times more dirt and bacteria than a toilet seat. Yikes!
The big culprit: raw meat.
Now, away with the bad news and onto the good news.
Vinegar is a natural remedy you can use to disinfect your cutting boards.
But, hold on.
What vinegar should you use?
Lindsey Davis from Realhomes recommends using white wine vinegar or any colorless vinegar.
Besides vinegar, you can also use baking soda or hydrogen peroxide for your cleaning.
The process is less cumbersome and works well on wooden cutting boards. That said, follow the steps outlined below to clean and disinfect your wooden cutting boards:
Mix four parts of water with one part white vinegar in a plastic jar.
Pour the solution into a spray bottle.
Spray the upper and lower surfaces of your cutting board.
Let the cutting board sit in a drying rack for 5 minutes.
You can also soak the chopping board in the same solution for 5 minutes (optional).
Rinse and dry using a microfiber cloth.
Caution: For the soaking option, don't soak your board in water longer than 5 minutes, as it can cause warping of the wood.
See Also: How to Straighten Out a Warped Cutting Boar
💡Life Hacks!
Did you know white vinegar is ideal for cleaning bathroom accessories such as shower heads? Even better, you can use vinegar for general household application such as cleaning the:
Oven
Microwave
Washing machine
Sinks
Windows and furniture cleaning
Hardwood floor cleaning and carpet cleaning
Lemon and Salt Water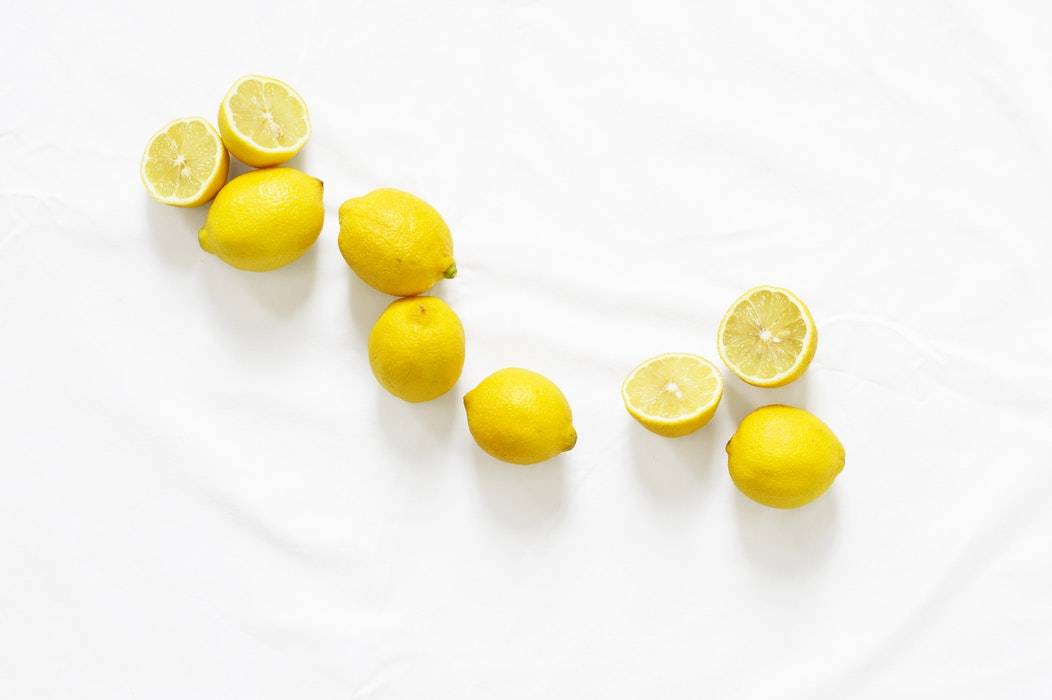 Clean Your Cutting Board the Right Way
Ever wondered why your cutting boards smell?
It's simple.
You use them to chop ginger, prepare raw and cooked meat, crush garlic—and God knows what else!
Over time, this creates a grime buildup which produces an unpleasant odor.
Enter lemon and saltwater.
Also known as deodorizing, this technique helps remove or conceal any unpleasant odors emanating from your cutting boards.
So, how often should you deodorize?
Once a month is enough and is a sure way of maintaining the health of your cutting boards.
What you'll need: ⅓ cup coarse salt (preferably Kosher salt or sea salt) + 1 lemon
Again, baking soda is an excellent substitute if you don't have lemons.
To deodorize your cutting board, you want to stick to the process below:
Sprinkle the board with coarse salt.
Cut your lemon in half.
With one half of the sliced lemon, scrub the salt on each side of the cutting board.
Let the solution sit for 5 minutes.
Wipe the solution with a clean microfiber cloth.
Rinse with clean, warm water and leave it to dry.
Oiling and Waxing: How to Clean and Maintain Your Cutting Boards
What's your favorite kitchen utensil?
Chances are pretty high you thought of a chef's knife, right? You're wrong.
The truth is, a chef's knife is ineffective without a good cutting board.
But, these cutting boards need care and maintenance every once in a while. This is where oiling steps in.
Since cutting boards are prone to cracks, dryness, and warping of the wood, oiling them helps prevent these problems.
So, what oils should you use?
We recommend using these oils:
💡Cooking Board Oils: What You Should Avoid
When oiling your cutting boards, avoid using vegetable oils such as:
Corn oil
Sunflower oil
Olive oil
Sesame oil
Read More: Mineral Oil vs. Coconut Oil to Season Wood Cutting Boards
Since these oils have a high-fat percentage, they'll oxidize and go stale. Over time, this creates a nasty stench and can cause contamination.
Cutting Board Oil: How to Apply It
Before oiling your boards, ensure they're clean and free of dust or dirt. Next, follow the steps below:
Oil your cutting boards every month to keep them healthy. Also, remember to use the cream once you're through with the oiling.
Protect Your Investment
There you have it; the best cleaning tips ideal for your wooden cutting boards.
Whether you need to oil, disinfect, or season your cutting boards, we provide the right wood care accessories to help keep your boards in spanking and healthy condition.
Even better, we have the best wooden cutting boards to help you prepare your meals like a pro.
For a detailed list, visit our product catalog today and make your order.
Here's what we promise: You won't get board.
Related Article Links:
How to Clean A Wood Cutting Board: Definite No-Nos
How to Straighten Out a Warped Cutting Board
Mineral Oil vs. Coconut Oil to Season Wood Cutting Boards
We are on Amazon, see our storefront here. Use coupon code VBKBLOG10 for 10% off your entire purchase of any Virginia Boys Kitchens on Amazon. Apply the code at checkout.