25 Most Delectable Charcuterie Brunch Boards and Tips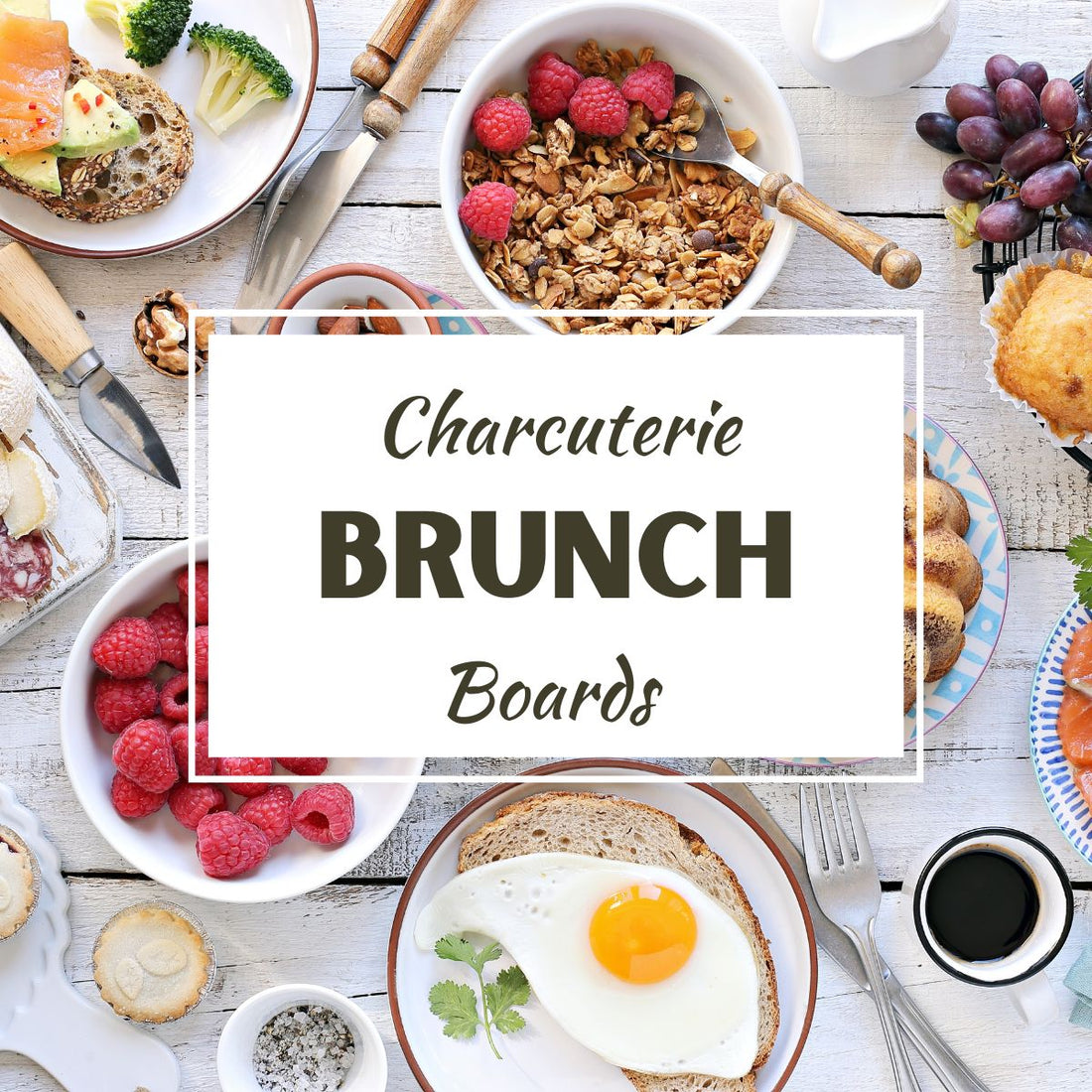 Brunch is a cross between breakfast and lunch. So, when you make a brunch charcuterie board, you will want to cover all your bases. Making one of these brunch boards is simple. Especially when you use your favorite brunch foods. However, if you have never made one before, you may be looking for some charcuterie brunch ideas. We have compiled our favorites here in one place for you. 
25 Charcuterie Brunch Ideas
This brunch board is easy to make. Simply add cinnamon rolls, cookies, hard boiled eggs, cheese, and fresh fruit to your board. 
This best brunch board seems to have it all. Crispy bacon, prosciutto, deviled eggs, smoked salmon, cheese, fruits, veggies, yogurt, and nuts. Add in some jams and honey for something sweet!
There is no right or wrong way to build a brunch charcuterie board. This one is filled with waffles, chocolate croissants, bacon, cheese, and fresh fruit. It has basically all the food groups, as well as tons of flavor. 
This simple brunch board is full of pancakes, bacon, sausage, hard boiled eggs, and fresh fruit. Peanut butter, maple syrup, chocolate chips, and honey fill in the spaces. 
Brunch boards usually have a large variety of foods. This savory one has meat, cheese, eggs, bread, potatoes, gravy, fruit, veggies, and condiments. Don't forget a variety of beverages to wash it all down. 
Start this easy brunch board by putting your croissants and bagels on the tray. Then add in the meats, cheese, and fruit. Fill in the spaces with butter, cream cheese, yogurt, and jams. 
Brunch charcuterie boards can be as simple as bagels and lox. Add a few fresh veggies and you have a filling meal ready to serve. 
Sometimes you need a little more when serving bagels. Use this charcuterie brunch idea to up your bagel game. Simply add different spreads and sliced avocado. 
This epic brunch board is filled with yogurt, granola, pistachios, mixed nuts, dried fruit, hard boiled eggs, croissants, and fresh fruit. You can add nearly any other fresh food to your board and make it your own. 
Don't think this brunch board is only full of bread. There are lots of carb-filled goodies on here! Pile the mini muffins, bagels, biscuits, and waffles high. Then add bacon and sausage. Fresh fruit rounds out this tray. If you love easy breads, consider arranging your ensemble on a walnut bread board. 
You can't go wrong when you create a top your own toast board for brunch. Everyone can top their toast with a variety of items when you make this charcuterie board. Think sunny side up eggs, nutella, strawberries, bacon, peanut butter, bananas, honey, and a variety of jams and jellies. 
Pancakes are the easiest things to make, especially for brunch boards. Once you've added your pancakes, consider putting fresh fruit, yogurt, granola, and syrup on the board. Don't forget the butter! 
We couldn't include a pancake brunch board without throwing some kudos to this French toast one! A little bacon, some berries, butter, and powdered sugar is all you need for this delicious feast. 
And now it is time for the build your own waffle board. Everyone can top their waffles with peanut butter, nutella, butter, or syrup. Don't forget the strawberries, raspberries, bananas, and blueberries. 
This traditional brunch board has silver dollar pancakes, sausage, bacon, yogurt, hard boiled eggs, and fruit. Add whatever else you think falls into the traditional category. 
There is nothing wrong with serving fondue for brunch. Melt a little—or a lot—of chocolate. Then surround the chocolate with potato chips, strawberries, pretzels, popcorn, donuts, and pound cake. Let everyone dip until their hearts are content and their bellies are full!
If you don't want to go the breakfast route for brunch, you can always make this seafood charcuterie board. Think crab legs, oysters, mussels, clams, and shrimp. Add some cheese and fruit and you're ready to serve. 
A deli board is another charcuterie brunch idea when you want to lean more towards lunch than breakfast. Meats and cheeses are filling, especially when served with fruits and veggies. 
If you haven't had southern foods on your brunch charcuterie board before, you are in for a treat. The highlight of this board is the black eyed pea salsa. Surround that salsa with cheese, crackers, fruit, and vegetables. 
Pretend you are going to France when you make this French charcuterie board for brunch. Multiple cheeses, cured meats, bread, and jam will create the perfect spread. 
This brunch board is simple to make. Plus, it is an easy one if you are serving two people or a crowd. Start by adding salami, prosciutto, and guanciale to the board. Next, add cheese, fruit, and sauces. If you choose to include the honeycomb and whole grain mustard, be sure to protect and clean your wood board properly.
There is nothing wrong with making a fruit board for brunch. Fruit is healthy and filling. Simply add all your favorite fresh fruits. We recommend adding a few fruit dips, as well as nuts. 
This charcuterie brunch idea has you piling on the cinnamon rolls, as well as hard boiled eggs. Then add in some meat, toasted baguette, cheese, and fresh fruit. 
The title of this board may be Mother's Day brunch, but that doesn't mean you can't make this board any other day of the year. This board is piled high with sausage, pancakes, veggie egg bites, muffins, and fruit.
If you are searching for a charcuterie brunch board that has it all, this one's for you! This board has pancakes, waffles, bagels, fruit, and more toppings than you can count. 
Love making charcuterie? You might want to check out our wooden charcuterie boards
Ready to Make Your Charcuterie Brunch? 
These are our favorite charcuterie brunch ideas. Hopefully, you have discovered a new brunch board to make for your family or the next time you have company over for brunch! 


RELATED PRODUCTS YOU MIGHT LIKE
View our entire collection of dark wood walnut cheese boards - there are many shapes and sizes to choose from. Find your perfect board for your next charcuterie tray!
We are on Amazon, see our storefront here. Use coupon code VBKBLOG10 for 10% off your entire purchase of any Virginia Boys Kitchens on Amazon. Apply the code at checkout.