Fall off the Bones BBQ Baby Back Ribs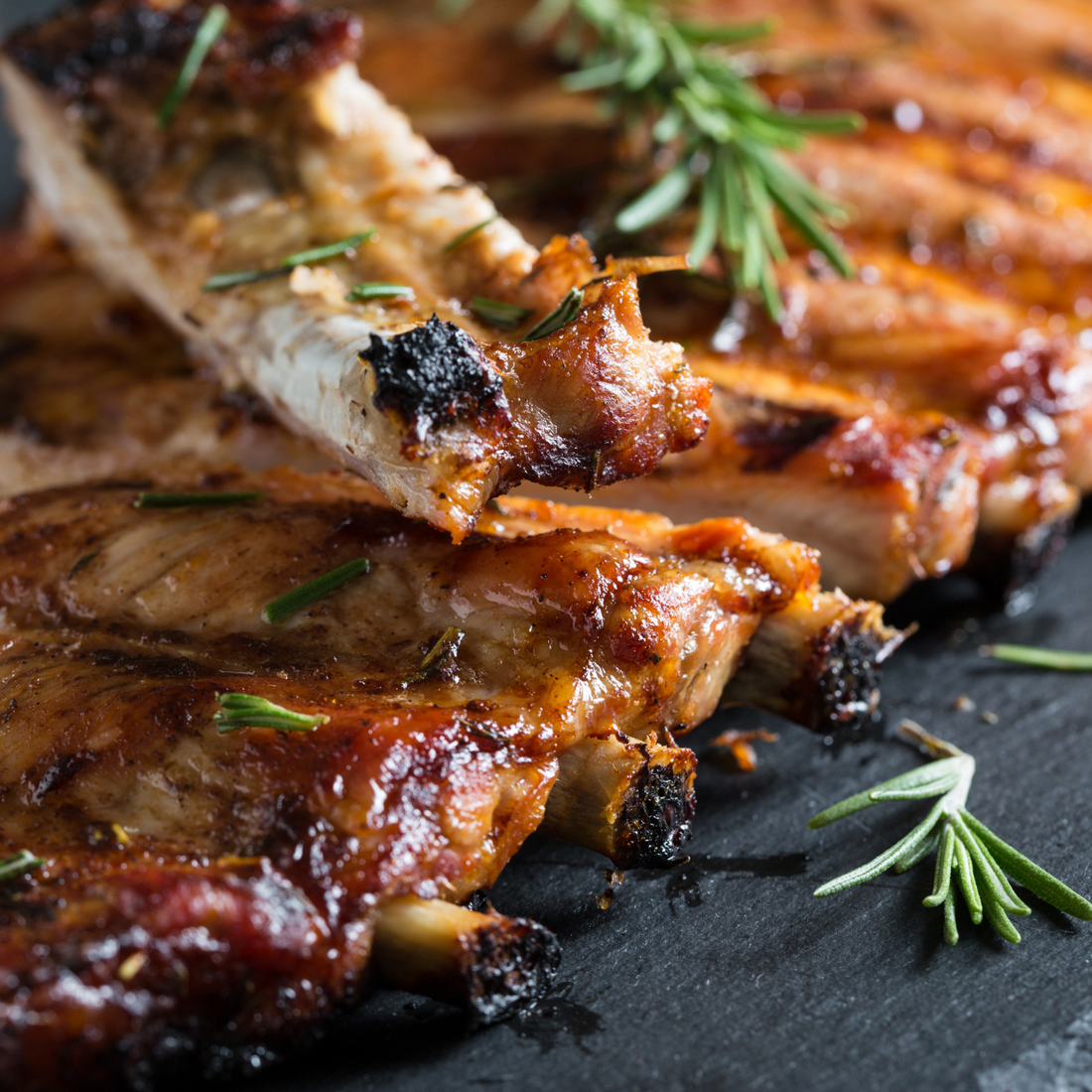 Are you ready to take a trip to Jamaica (no passport required)? Well, pack your bags and put on your taste buds, because this recipe is going to transport you straight to the Caribbean with its bold and flavorful spices.
We're talking about mouth-watering baby back ribs that will make you want to slap your neighbor (just kidding, please don't actually do that).
This recipe is not for the faint of heart (or stomach), it's for the true rib lovers out there. It's a combination of the best of both worlds: the sweet and smoky flavor of BBQ sauce and the bold and aromatic spices of Jamaica. So, preheat your oven, put on your apron, and let's get cooking!
Ingredients:
Directions:
Preheat your oven to 350F.
Rinse the ribs, pat dry, and remove the membrane from the back.
Season both sides of the ribs with Taste of Jamaica seasoning and Deep Cuts BBQ Blackening Rub, rubbing it in well.
Brush the ribs with vegetable oil and wrap them tightly in foil.
Place the wrapped ribs in the preheated oven and bake for 2 1/2 to 3 hours or until the meat is tender and falling off the bone.
Remove the ribs from the oven, open the foil and brush them with BBQ sauce.
Preheat the broiler in your oven.
Place the ribs back in the oven, uncovered and broil for 3-5 minutes or until the BBQ sauce starts to bubble.
Cut the ribs in half for easier handling and sprinkle with remaining Taste of Jamaica seasoning.
Serve the ribs with your choice of sides and enjoy!
This recipe will give you a delicious and flavorful baby back ribs, oven-roasted to perfection with a blend of Jamaican and BBQ spices. You can enjoy this dish with your loved ones and devour it with your favorite sides.
We are on Amazon, see our storefront here. Use coupon code VBKBLOG10 for 10% off your entire purchase of any Virginia Boys Kitchens on Amazon. Apply the code at checkout.