3 Timeless Gift Ideas for Older Women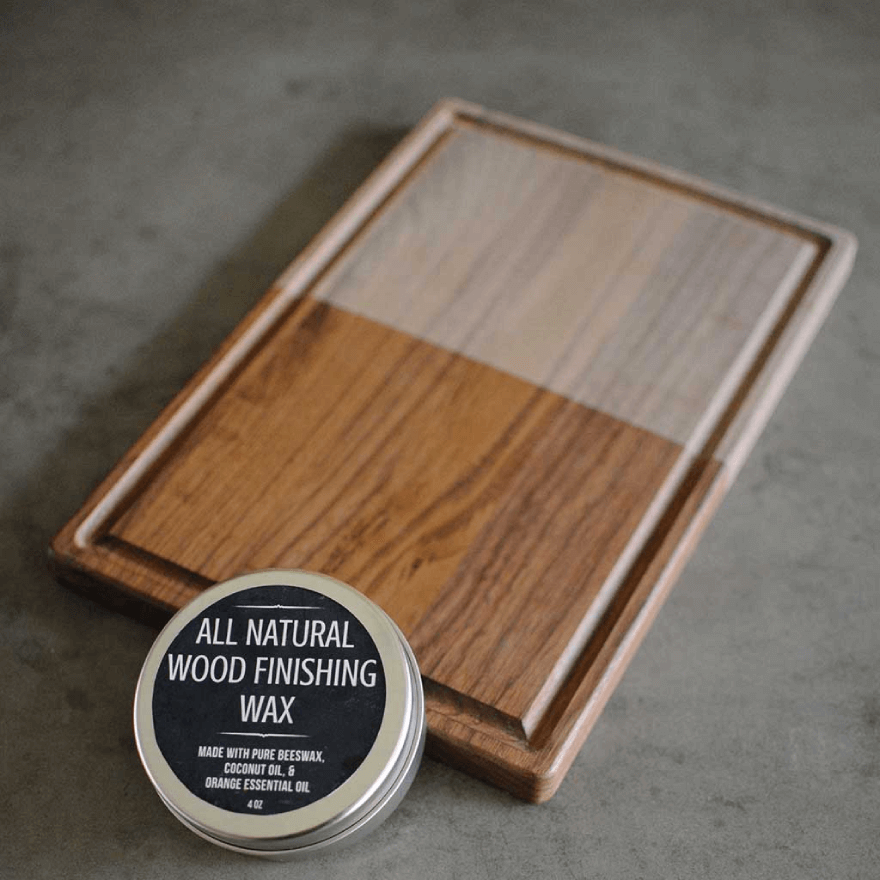 3 Timeless Gift Ideas for Older Women
Unique gift ideas for older women are hard to come by - what if they've had it all? Let's explore some timeless gift ideas they'll definitely love!
Whether the kids have finally flown the coop or the work pace has slowed down, the older women in your life now have more time to devote to what they love.
We know that it's difficult to find a functional yet beautiful and appropriate gift for that older woman you deeply respect.
However, we bet older women will dedicate a good chunk of time to celebrating friendship and good times over a great spread.
That's why we want to point your gifting towards handmade items that:
Enhance the beauty of her home
Are functional and central to her daily life
Are thoughtfully and sustainably created
Our gift guide is to help you find gifts for older women who love to keep a beautiful kitchen, value high-quality products, and want to host their family and friends in style.
1 - Beautiful End Grain Walnut Cutting Board

End Grain Walnut Cutting Board by Virginia Boys Kitchens

The end grain walnut cutting board is more than a functional kitchen utensil, it's a piece of art that'll give years of service and aesthetic pleasure.
Aesthetics of an end grain board is superior 
It has a beautiful design, created when the vertical grain of the wood pieces come together to form a mesmerizing pattern.
End grain cutting boards retain their beauty because they're self-healing and show damage at a slower rate compared to edge grain boards.
The complex construction and superior workmanship that go into end grain cutting boards gives them a higher artistic and monetary value—a perfect heirloom piece.
End grain is also the best choice for cutting board
Walnut is more antibacterial than plastics and soft woods. As a hardwood, walnut's fine grain pulls down moisture, trapping bacteria, and killing it when the board dries after cleaning. It's also difficult for deep grooves to form in hardwood, allowing the board to stay germ free.
The end grain cutting board is gentle on fine knives. The natural vertical pattern of the end grain wood acts as a catch and release mechanism for the blade instead of a wall (like on edge grain wood).

Extra Large End Grain Extra Large 20x15 Reversible Cutting + Display Board

End grain is also versatile
Walnut boards make beautiful backdrops for charcuterie and cheese boards, or beautiful boards for serving appetizers and finger foods.
Then end grain goes with many styles - minimalist, rustic, or farmhouse.  
Thanks to its large size and table-ready gorgeousness, the end grain walnut board is the perfect complement for carving a Thanksgiving turkey, brisket, or any large meats.

Charcuterie Platter on a Walnut Board
"This cutting board is a work of art. I gave it to my wife as a Christmas present and she thinks it belongs on a wall and not on our kitchen island." - Nicholas O.
What we love about it: These boards are made in the USA from certified, sustainably grown walnut wood. On top of that, each board you purchase funds the planting of a tree.
Pro Tip: These wooden serving trays are the perfect complement to the end grain walnut board. They're perfect for serving at dinner, decorated with coffee or delectable desserts.
2 - Stainless Steel Chef Knife Set with Walnut Handles
The knives in this stainless steel chef knife set are the three musketeers of kitchen utensils. Timeless kitchen utensils are the perfects gift ideas for older women.
The chef's knife (8 inches), utility knife (6 inches), and paring knife (3 inches) are the perfect tools for your special older lady to sail through all cooking tasks. The cherry on top is the beautiful double-riveted black walnut handle.

Walnut Handle Utility Knife from Chef Knife Set
What she'll love about this chef's knife set:
The knives stay sharper for longer. They're precision-cut from a single piece of high-carbon stainless steel, tempered to a 58 Rockwell hardness—the quality preferred by chefs.
The perfectly balanced and weighted, ergonomically designed black walnut handles are a joy to use and gorgeous when displayed on the wall or knife block.

3 Piece Stainless Steel Chef Knife Set
"My husband bought me these knives for Christmas. I absolutely love them. They are beautifully crafted and very sharp. I love ‌supporting an American business selling products made in America." - Anonymous
What we love about it: Apart from its contribution to reforestation, we absolutely love that the curved and recessed knife bolster (the joint between the blade and handle) increases the knife's balance and supports the thumb. It's also easier to sharpen the entire length of the blade.
Pro Tip: Make proper and safe storage of her gorgeous blades effortless with the 15" wall mounted magnetic walnut knife rack. The black walnut matches the chef knife set handles and will look gorgeous in her kitchen.
If she's dedicated to her cooking and loves to travel with her knives, a useful gift add-on is the chef knife roll by Sturdy Brothers.
3 - Natural Wood Care Kit

Wooden Chopping Board Sealed with Natural Wood Finishing Wax
Wood products are very much like the earth they come from—care for the wood and it will last forever. That's why this 4-step wood maintenance kit is a perfect addition to the gift roster.
After all, the special lady in your life will need the right tools to take care of her killer butcher block collection.
The maintenance products include:
Cutting board friendly soap
Wood seasoning oil
Wax conditioner
Board disinfectant spray
Here's why she'll love this wood care kit:
The cutting board soap infused with coffee grounds and gently cleanses. It is also made with organic saponified oils, such as olive oil, shea butter, coconut, and flaxseed .  It doesn't strip the oil and moisture from the wood or her hands.
The disinfectant spray delivers 1 quadrillion nanosilver to kill bacteria and viruses on the cutting board and kitchen surfaces.
Wood wax made from beeswax seals the wood, preventing it from losing or absorbing too much moisture, which otherwise damages the wood.
100% food-safe wood polishing oil (no paraffin or toxins) quickly nourishes the wood, restoring its sheen and oils lost through repeated washing.
Why we love it:
The all-natural, food-safe ingredients of these wood care products makes them great for the wood and the body. It's a win-win.
Pro Tip: To perfectly round out this maintenance kit, add on the premium oil applicator with the handle and cap, to make polishing all of the wood pieces a breeze.
We also find that butcher blocks and cast-iron pots go together like peanut butter and jelly. If your special lady thinks so too, she could definitely use the cast iron scrub and the cast iron oil to clean, restore, and season the cast iron.
Here's a table comparing how the different care items pair and save you money.
Item
Unit Price
Total if Bought Separately
Total if Bought as a Combo
Natural Cutting Board and Butcher Block Oil
$15

 

 

 

$68

 

 

 

$56

Cutting Board, Cast Iron and Hand Soap
$13
Cutting Board Spray
$20
Cutting Board Spray
$20
Get Her Started on Her Dream Collection
In conclusion, to successfully give a gift to the special older woman in your life, aim for that sweet spot between aesthetics and function. The more thought that goes into the making and selection of the gift, the more it'll mean to her.
That's why we proudly recommend the Virginia Boys Kitchens walnut boards and knives, handmade right here in the USA.
Not only do we source our products locally, we also plant one tree for every board sold.
When you're ready to level up your gift-giving game, check out our gift ideas.
Share on Instagram:
We are on Amazon, see our storefront here. Use coupon code VBKBLOG10 for 10% off your entire purchase of any Virginia Boys Kitchens on Amazon. Apply the code at checkout.