4 Best Housewarming Gifts: Leave an Impression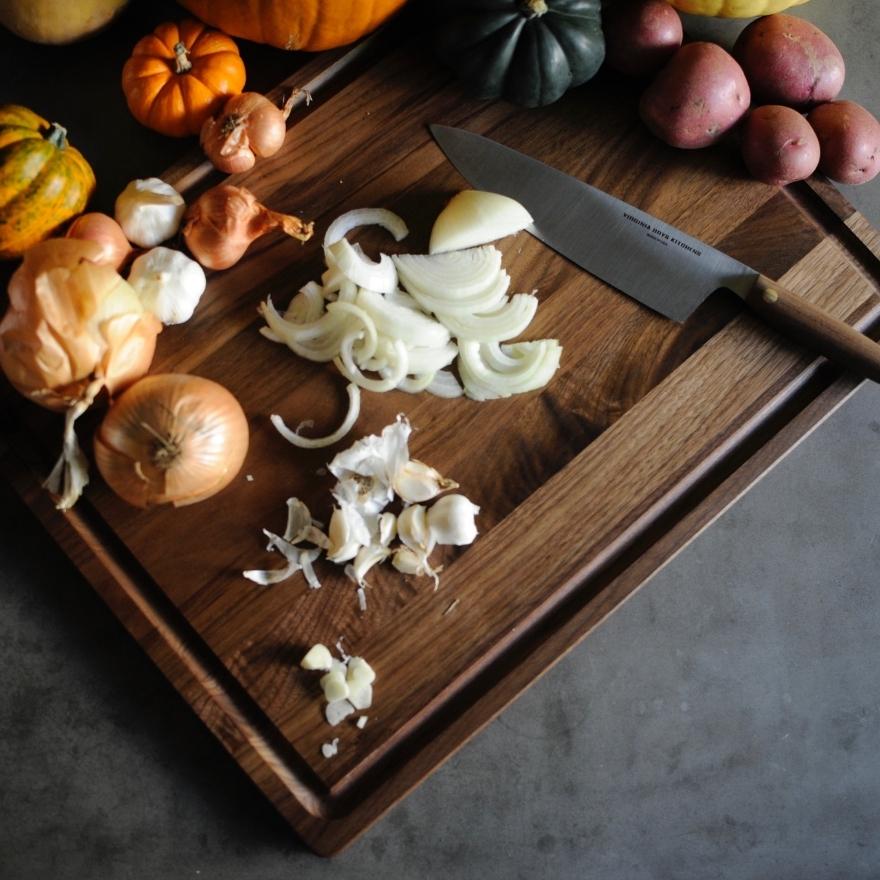 4 Best Thoughtful Housewarming Gifts That'll Leave an Impression
Giving a housewarming gift is a gracious way of welcoming a new neighbor. It is also a great gift for congratulating your loved one for purchasing their home.
However, not every gift will leave a good impression on your host. Some gifts even end up in donation piles, recycle bins, or left hidden in the host's drawers.
This should not be the case. It's important to choose thoughtful housewarming gifts that will help your loved one transform their house into a home. It should also show that you put in effort when selecting them.
In general, a thoughtful housewarming gift:
Makes your loved one feel appreciated since it considers what they like and need in their new home
Shows your excitement and support for your friend or loved one's new house or apartment
Sets up the host for comfort—a serving tray, for instance, will help them enjoy meals conveniently, even from bed
Our best formula for choosing gifts that leave an impression is picking those that combine both practicality and aesthetics. They need to be useful but also alluring enough to catch people's attention. This way, your host can use them often and even display them as decorative elements in their new dwelling.
So if you're trying to leave an impression, give any of these 4 unique and thoughtful housewarming gifts to your loved one.
1 - An Enormous Walnut Cutting Board
A cutting board is a staple in every kitchen. It's an essential tool for meal preparation to prevent cross contamination and keep the kitchen neat and organized. This makes it an ideal gift for new homeowners who enjoy spending a lot of time in the kitchen.
Even if your recipient is not a fan of cooking, they can use their large cutting board as a serving platter, a cake plate, or a centerpiece tray to decorate their new gorgeous home.
There are different types of cutting boards, such as marble, glass, wood or plastic. However, wood is by far the best material for cutting boards because of its durability, antibacterial properties, and ability to keep knives sharp.
Virginia Boys Kitchens' Cutting Boards are made of walnut wood, a soft, close-grained hardwood with just the right amount of hardness to keep the knives sharp while maintaining the board's surface.
Related: Why Walnut Makes for the Best Cheese Boards, Handle Boards & More
Walnut's rich, dark color also gives our cutting boards an appealing high-end look, making it a great gift that your host can display in their kitchen when not in use. This rich chocolate color also gives the cutting board a functional advantage— beautifully masking everyday stains.
We love a high quality walnut cutting board and believe it's a gift that keeps on giving primarily because of its reusable nature. They'll last for years and will come in handy almost every day.
2 - A Stunning High Quality Chef Knife
A kitchen knife is an excellent, practical, and timeless gift that will be used frequently in your recipient's home.
However, it's crucial to gift a high-quality Chef Knife that will last for a long time, rather than a regular knife that the recipient will have to discard within a year or less.
Here are four critical features of a high-quality knife:
It's made of stainless steel: This is a durable material that's easy to clean, sharp, and flexible.
It's well-balanced. When holding it, a high-quality knife should feel equally weighted on both sides, so that neither the blade nor handle is heavier than the other.
It maintains its sharpness: A high quality knife retains its sharpness even with frequent use.
It has a comfortable handle: A strong and comfortable grip that prevents dangerous slips or hand fatigue.
All of our knives have these features. They're also made from a carbon stainless steel with a 58 Rockwell hardness and include a comfortable ergonomically designed walnut handle for maximum comfort.
If your loved one is just starting out in their new home, surprise them with our 3-Piece Knife Set that features the three most crucial knives for every kitchen: the all-round chef's knife, the utility knife, and the small paring knife. These three will help your loved one handle every food preparation task in the kitchen.
Expert Tip: Make your gift more thoughtful and practical by including our Wall Mounted Magnetic Walnut Wood Knife Rack that holds up to 7 knives. With this, your recipient can display their knives beautifully in their kitchen.
3 - A Versatile Wooden Serving Tray
Giving your loved one a serving tray as a housewarming gift allows them to create beautiful platters that perfectly compliment their new home.
Even better, if they already own a serving tray, having an extra one is a bonus since they can make use of it in other areas like the bedroom—to serve breakfast in bed.
There are many materials used to make serving trays; stainless steel, plastic, fiberglass, and wood. But wood is the best material because of its durability, sustainability, elegance, and comfort.
Some homeowners, however, prefer trays made of stainless steel. While both materials are durable, stainless steel is heavy and can leach metals into food, contaminating food and making its transportation difficult.
In the following table we compare wooden trays to metal trays.
| | |
| --- | --- |
| Wooden Trays | Metal Trays |
| Are soft and gentle on utensils and decor surfaces, therefore won't scratch | Their coatings are easy to scratch, and this ruins their beauty and functionality |
| They don't conduct heat, making it possible to carry hot foods and cold drinks with ease | Are good conductors of heat making them difficult to hold when serving hot foods |
| Are more comfortable to carry because of their sturdy grip | They slip easily because they lack strong or well-constructed handles |
The best serving trays are made using hardwood trees like walnut and maple, similar to our locally-made serving trays that use sustainable walnut wood.
4 - A Protective Wooden Coaster Set
A homeowner never has too many coasters.
However, not all coasters will serve their purpose in your host's new home. While some look cute and decorative, they won't absorb moisture from drinks, causing leaks into your furniture.
That's why it's important to give a coaster set that's both functional and decorative.
The best coasters to give as a housewarming gift:
Are made of a durable material: A hardwood like walnut is an excellent material because it's durable, resistant to wear and tear, looks more polished, and has an attractive wood grain pattern.
Come in a larger set: While you can purchase one or two coasters, we love a high-quality set that will offer your receiver many options for friends and family. That's why we prioritize larger sets, as evident on our Walnut Coasters which come in a set of 4.
Have a storage or holder: A coaster holder keeps the coasters tidy, neat, and organized when not in use. Our coasters come with a holder to store the coasters in place.
Are absorbent: Coasters made of absorbent materials help manage moisture that runs off the glass.
Have a wide surface area: Coasters that are too small make larger glasses hang over the edges, letting moisture drip onto the unprotected furniture. So choose coasters that are at least 4 inches wide so they can comfortably hold mugs and wider glasses.
Made from natural, sustainably sourced walnut wood, our classic and elegant coasters feature a warm, minimal look that blends with any table surface, whether glass, acrylic, or wood.
So give them as a housewarming gift today and both you and your receiver will marvel, just like Sharon:
"Purchased a coaster set for myself and my son in law. We both love the beautiful wooden coasters. Great quality."
— Sharon H
Impress a Loved One With Thoughtful Housewarming Gifts
There's so much more to give as a housewarming gift than generic items like wine or scented candles. The 4 gifts above are practical, beautiful, useful, and will leave a lasting impression on the receiver.
At Virginia Boys Kitchens, we delight in making sustainable gifts—products that are not just eco friendly but also hard wearing to offer many years of serving for your receiver.
We locally source and make all our products, from cutting boards and knives to serving trays and wood care essentials, using the highest quality walnut trees. As lovers of trees, we believe in giving more to the earth than taking out. That's why for every purchase you make, we plant a tree.
Sounds great? Head over to our product catalog and begin shopping for your loved one for gifts that will leave an impression and express your appreciation for their new milestone.
Here's what other clients are saying:
"My new board looks so good I want to display it instead of using it."
— Michael A
"VBK has the excellent quality products that you expect from America and also excellent customer service. 5 stars always."
— Patricia M
"I received this as a Christmas gift and loved it so much that I ordered another."
— Amazon C
Share on Instagram:
We are on Amazon, see our storefront here. Use coupon code VBKBLOG10 for 10% off your entire purchase of any Virginia Boys Kitchens on Amazon. Apply the code at checkout.