6 Useful Housewarming Gifts for Men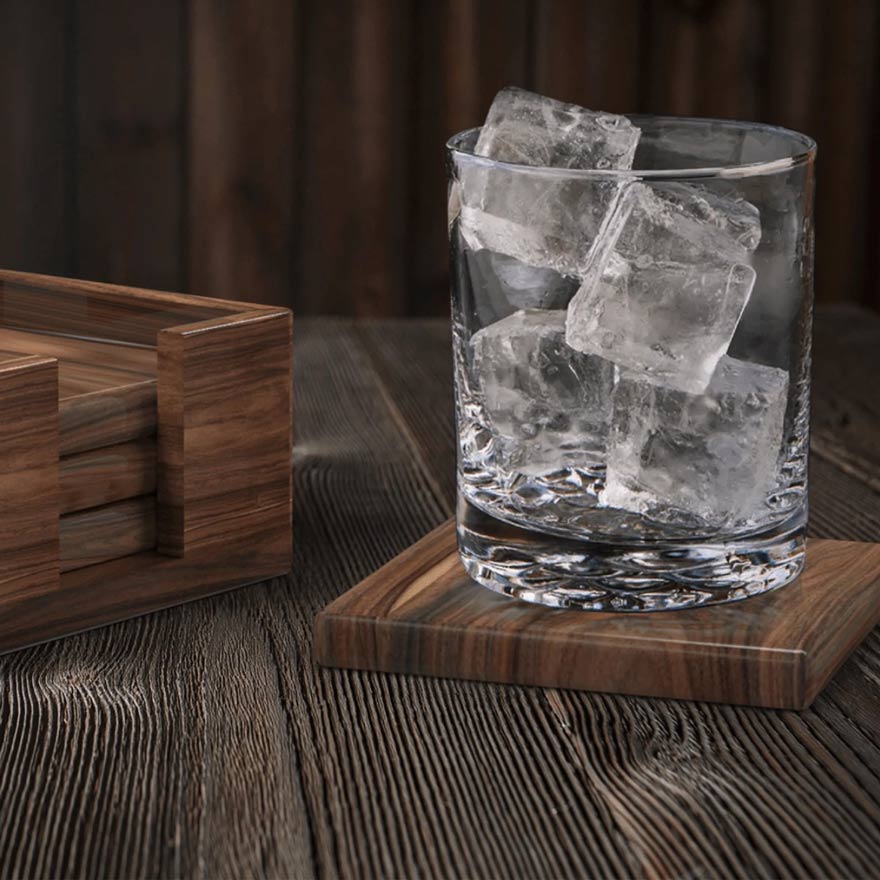 6 Useful Housewarming Gifts for Men
Moving into a new home is a critical phase in a man's life that deserves a celebration.
Giving him a housewarming gift shows your appreciation for this huge accomplishment. However, you can spend hours hunting for the perfect gift only to end up with one that disappoints.
The selected housewarming gift needs to be helpful, practical, and homely, so it's not hidden in the drawers but instead used time and again.
Below are a few tips to help you choose a useful housewarming gift for that special man in your life:
Don't be bland: Stay away from generic gifts like picture frames and opt for unique custom-made gifts like coasters and cutting boards.
Select unique home decor pieces: Make their new space more inviting and comfortable with unique decor that fits their personal style.
Take it outdoors: Perhaps a serving tray for a picnic?
Freshen up their space: Get them scented candles or diffusers for a pleasant aroma in their new home.
If you're still stuck on what to give as a housewarming gift to men, these 6 gift ideas will help you out.
1 - A Classic Coaster Set

Walnut Coaster - Set of 4 With Holder And Cork Bottom
Every man conscious of his furniture needs drink coasters. They protect the furniture from drink stains and water rings.
Besides their functionality, custom coasters are beautiful home decor pieces that draw attention and become good conversation starters.
So grab a set of these Virginia Boys Kitchens walnut coasters for the remarkable man in your life today. 
The set contains 4 coasters, a wooden holder, and a cock bottom, all locally made in the USA with certified sustainably grown, durable walnut wood that will last for many years to come.
2 - A Scented Candle
Scented candles are among the best housewarming gifts for men. They set the tone and mood of any atmosphere, add some stylish ambience to a room, and release any foul odors as they perfume the air with a brilliant fragrance for hours.
Many scented candles on the market have feminine scents, but there are also those created particularly with men in mind. They have "manly" scents (think black leather, sandalwood, and bergamot) with a more masculine design.
The scented candles also come in different styles, jars, and colors. This lets you pick the candle that resonates most with your host's personality and preferences.
An attractively packaged scented candle is a bonus for your host since it can serve as an excellent home decor piece to add a luxurious feel to his new space.
3 - A Quality Wood Cutting Board

Extra Large 18x24 Inch Walnut Board
Nearly all men desire a high-quality cutting board to add to their kitchen collection. Surprise him with this sleek, extra-large walnut cutting board as a housewarming gift to satisfy all his chopping needs.
The board's sleek and elegant design makes it look attractive enough for any meal or item displayed, making it an excellent centerpiece in and outside the kitchen.
The cutting board is also equipped with a juice groove that prevents interference of liquids and oils with the food as the host does the cutting.
The Virginia Boys Kitchens wood cutting boards are responsibly made in the USA by a family-run business using sustainable walnut trees of the highest quality.
Buying from a family-run business means the board you purchase is hand-picked and thoroughly inspected for quality. This assures you of the board's exceptional quality as you give it as a gift.
Expert Tip: Planning to gift many men at a go? Make the cutting boards more personal by engraving their names or business logo. We custom brand boards on order starting from 20 units.
4 - A Quality Kitchen Knife
Send the man a housewarming gift that will take him to a meat-chopping frenzy and meet all his cutting needs with Virginia Boys Kitchens' top quality stainless steel chef knives.
A chef knife makes for a great housewarming gift since your host can find a use for it every day. If he's just starting out with a barren kitchen, our 3-Piece Stainless Chef Knife Set would be a perfect addition to his kitchen collection.
The 3-piece set contains a chef knife, a paring knife, and a utility knife, which are all essential for everyday kitchen use.
The knives' walnut wood handles are comfortable and ergonomically designed so that anyone, from professional chefs to amateurs, can use them with ease.
Appreciate the man for his first house purchase with these high-end kitchen knives today. Their long, sharp stainless steel blades are durable and will serve him for years if well maintained and cared for.
See what our clients say about them:
"...Love it. Fits perfectly in my hand…blade is super-sharp. Even better than what I was expecting. It's all good!"
— Ellen W
"I wanted an American-made cutlery product for my father. This knife arrived promptly and he was thrilled with it!"
— Shelley S
"...Excellent product and a good razor-sharp edge at 23° per side. Well done, thank you…"
— David R
5 - A Housewarming Gift Basket
Whether you buy a pre-packaged gift basket or make a customized one for him, showering him with such a basket is an adorable way to appreciate and welcome him to his new home.
A major advantage of a housewarming gift basket is that you can choose a theme. This allows you to give your host the little accessories he yearns for, often involving their hobbies or interests.
For instance, if your host is a cooking enthusiast or professional chef, you can choose a kitchen theme with that personalized coffee table serving tray he's been telling you about and include items like cooking utensils, aprons, knives, herbs, tea towels, and coasters.
Even if your host is not a cooking fan, these few theme ideas will hint at what to go for.
| | |
| --- | --- |
| Theme | Gift Items to Include |
| Tool kit | Screwdriver, hammer, cordless power drill, pliers, voltage tester |
| Home bar set | Cocktail shaker set, whiskey stones and glasses, champagne flutes, corkscrew, bottle opener |
| Wood care kit (check our collection here) | Wood soap bar, seasoning oil, wax, wood spray, oil and wax applicator, butcher block oil, cast iron scrub |
| Sweets and treats | Cookies, brownies, biscuits, pies, candies, puddings |
| Beard grooming kit | Beard conditioner, oil, shampoo, scissors, balm |
You can get so creative with these housewarming gift baskets, and that's why we love them.
6 - A Wall Mounted Magnetic Knife Rack
Kitchen knives should be highly guarded to keep them sharp and out of children's reach. A wall-mounted magnetic knife rack securely stores knives and puts them on full display in a chic and contemporary manner.
Our magnetic knife holder is made with the highest-quality locally grown walnut wood assembled, buffed, smoothed, and finished by hand.
Here's what we love about it:
Its powerful magnetic grips securely hold even large knives.
It holds up to 7 knives.
It helps reduce clutter in a busy kitchen by freeing up space on countertops.
It's easy to install as it comes with screws and a wall anchor.
The wall-mounted knife rack is also an excellent home decor piece that your host can use for his own aesthetic enjoyment. Its wooden construction fits almost every kitchen decor style, from contemporary to Scandinavian and beyond.
Give Useful Housewarming Gifts Today
You now have ideas of the best practical housewarming gifts you can give the special men in your life. Whether it's your boyfriend, father, colleague, or uncle, these gifts will make him feel loved and appreciated for his efforts and hard work.
From quality serving trays to personalized cutting boards, Virginia Boys Kitchens locally sources and makes functional, decorative pieces you can give as quality housewarming gifts.
Have a look at our trays, knives, and boards collections whenever you're ready to get a practical housewarming gift for that exceptional man in your life.
Related:
4 Gifts for the Cook Who Has Everything
What Makes a Quality Chef Knife?
Why Every Homeowner Needs at Least One Serving Tray
Share on Instagram:
We are on Amazon, see our storefront here. Use coupon code VBKBLOG10 for 10% off your entire purchase of any Virginia Boys Kitchens on Amazon. Apply the code at checkout.