Is Alder Good For Cutting Boards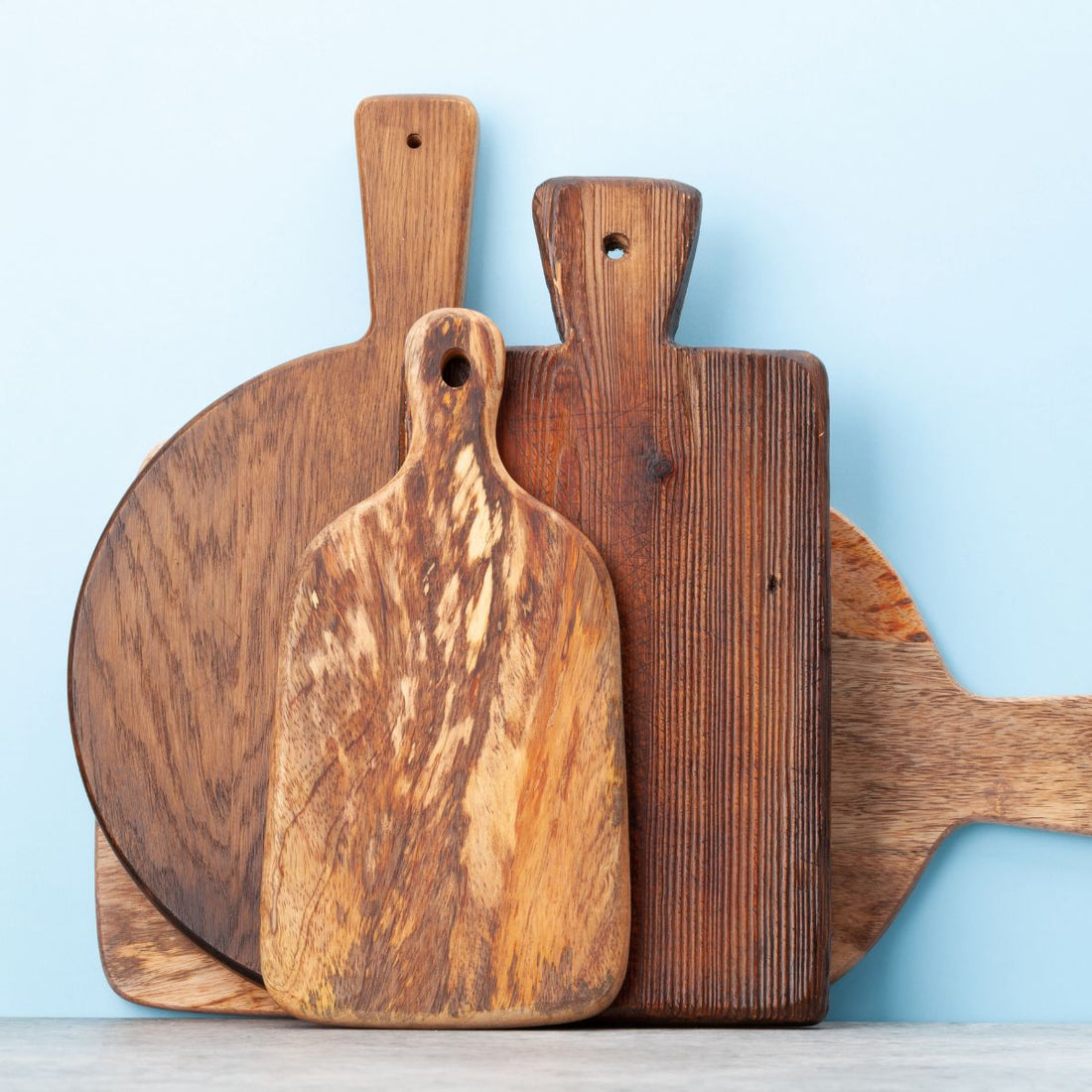 Alder is one of the softer woods out there. While the knots in this beautiful wood make it seem appealing, it is not one of the woods we recommend for cutting boards.
We prefer harder woods like maple wood, walnut, and cherry (find out why in our Best Wood For Cutting Board article). However, we know everyone has their own personal favorite type of wood, so today, we are going to discuss the topic, "Is alder good for cutting boards?'.
You may be surprised with what you learn about this hard, yet soft wood.
What is Alder?
Alder wood comes from trees that are mainly grown in the Coastal Pacific Northwest. It is a relative of the birch tree. Its color tends to be light tan to a reddish brown. However, the color darkens and reddens over time. Alder wood can look very similar to cherry once finish has been applied.
What is the Janka Hardness of Alder? 
The Janka hardness of alder is 590 lbf. That is way under what is deemed perfect for cutting boards. Therefore, this is a poor wood to use for a board. The ideal range is 900 - 1500.
See more information on our complete guide on what makes a wood good for cutting boards to find out more about this Janka Hardness rating.
Is Alder Toxic?
Natural alder wood does not contain any toxic compounds. Therefore, you can use it without having any toxicity results. However, if the tree had been sprayed with any chemicals, some of those chemicals can still be on the wood.  
Is Alder Waterproof?
Alder can be waterproof. However, it is best used indoors in places where water is not an issue. If the wood does get wet and isn't dried, it can get ruined.
Is Alder Easy to Maintain?
If you were to use alder for a cutting board, you would maintain it just like any other board. Washing it with warm soapy water and a soft cloth before drying it completely would be necessary.
The Benefits of Using Alder for a Cutting Board
There really aren't any benefits to using alder wood for a cutting board. The softness of the wood would result in nicks and digs from even the sharpest knife. 
Alder really isn't good for cutting boards. There are many other woods out there that are much better. We always recommend harder woods like walnut. They hold up to slicing and dicing, clean easily, and last a lifetime.
Related Articles You Might Like
Best Wood For Cutting Boards (and what not to use)
Best Wood For End Grain Boards
Is Zebra Wood Good for Cutting Boards?
Related Products You Might Like
View our entire collection of dark wood walnut cheese boards - there are many shapes and sizes to choose from. Find your perfect board for your next charcuterie tray!
Taking care of your cutting board requires nontoxic, all natural ingredient products with no chemicals. Check out our collection of all-natural cutting board care products.
We are on Amazon, see our storefront here. Use coupon code VBKBLOG10 for 10% off your entire purchase of any Virginia Boys Kitchens on Amazon. Apply the code at checkout.