3 Gifts For Realtors - Show You Care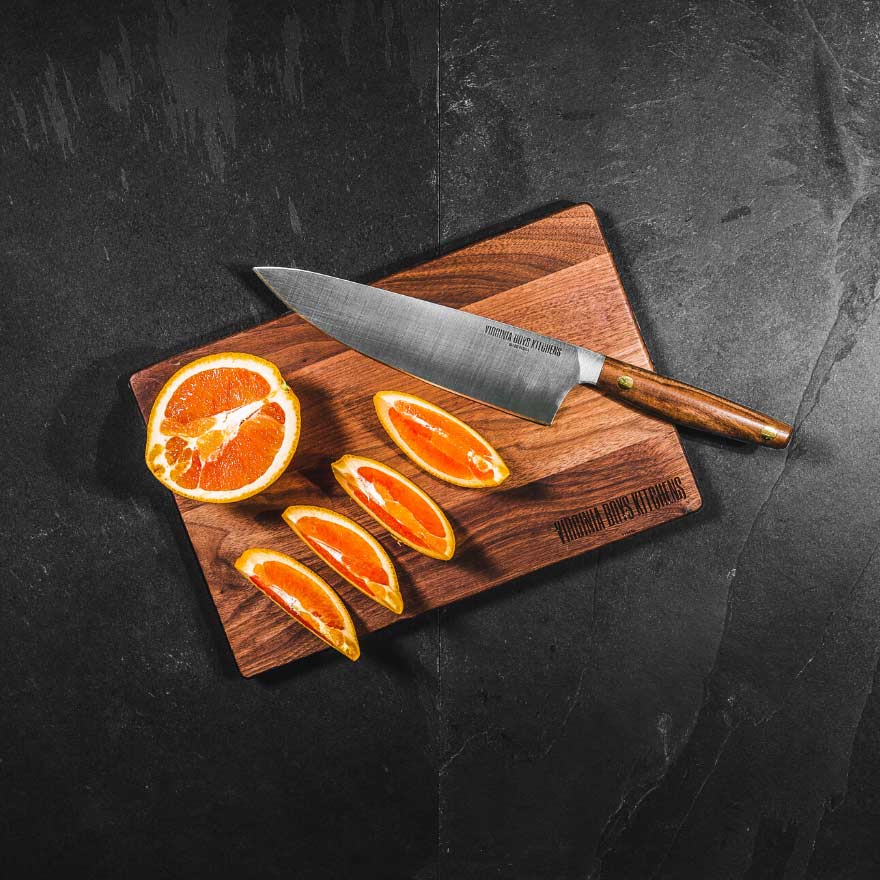 3 Custom Realtor Gifts for Clients to Show Your Appreciation
Completing a real estate transaction is a big deal for most people. It marks a new beginning and promises new memories. Choosing the right gifts for your clients is equally as important to leave a lasting impression. We're going to explore some popular gifts for realtors.  
Gifting your clients after they lock down their new property is a great way to celebrate their new beginning.
A Good Realtor Gifts Benefit Your Business By:
Encouraging positive reviews from your clients
Encouraging clients to refer others to your business
Acting as a reminder about your business to former clients, which increases the chances of repeat business
However, there's more to a good closing gift for buyers than just slapping your logo on it. You need to get your clients a gift that they'll love using. And considering how much time people spend in their kitchens, kitchen-centric gifts are among the best custom realtor gifts to get your clients.
Your focus is to buy quality gifts—something that they'll consider indispensable. Here are three such gifts you can give to show your clients some appreciation.
1 - A High-End Knife
If your clients love cooking, a quality knife is among the best gifts you can get them. Since knives are an essential part of cooking, you'll keep your business in your clients' minds whenever they're in the kitchen.
Just make sure to give them a high-end knife that they'll use often—one that's comfortable to hold and easy to use.
Choose a quality knife by focusing on the following properties:
The handle: A comfortable handle allows the user a firm grip on the knife. The handle should neither be too slippery nor too heavy. This is what makes knives with walnut handles perfect as a gift, they're light, so the user can grip them firmly.
The blade size: The right blade size will depend on the knife's purpose. For instance, for a chef's knife, you can choose between a six-inch, eight-inch, and 10-inch blade; with the eight-inch blade being the standard. Whether the knife is meant for slicing meat or filleting fish, focus on a blade size that's perfect for the task at hand.
The bolster: The bolster is where the blade meets the handle of your knife. Your client's fingers will rest on the bolster when using the knife. For your clients' comfort, ensure that the knife you choose has a pronounced bolster, especially if you're getting them the typical chef's knife.
Buy Your Clients a High-End Set of Knives
While getting your clients a quality chef's knife with a walnut handle is enough, getting them a set of different knives for various purposes is an even better way to celebrate the new stage of their lives.
Here's a table representing the various knives you can get your clients:
| | |
| --- | --- |
| Type of Knife | Purpose |
| Steak knife | Perfect for cutting through cooked steak |
| Fillet knife | Perfect for preparing delicate fish |
| Bread knife | Perfect for slicing through bread |
| Cleaver | Perfect for chopping through large chunks of vegetables, meat, or bones |
If you choose to gift your clients a set of knives, consider also getting them a quality knife rack, such as our magnetic knife rack.
2 - A Long Lasting Wooden Cutting Board

Medium 11x17 Inch Walnut Board
Similar to knives, cutting boards are an essential part of any kitchen.
Ideally, a great cutting board needs to be:
Knife friendly: Hard cutting boards, such as glass and metallic, dull knives more often than soft but sturdy surfaces. Look for cutting boards that are easier on your clients' knives, such as walnut cutting boards.
Easy to clean: The easier a cutting board is to clean, the lower the chances of contaminating your clients' food. Easy-to-clean boards like walnut boards develop fewer scratches, which reduces the chances of dirt and germs accumulating in the board's crevices.
Durable: Focus on boards that can take a beating from your clients' knives. Wooden boards shine in this area due to their self-healing property. Their malleable nature allows their surfaces to come together without showing visible damage.
In most cases, people tend to choose between plastic and wooden boards (see also: Plastic Vs. Wood Cutting Boards). Here's a quick comparison between the two:
| | | | |
| --- | --- | --- | --- |
| Material | Knife Friendliness | Durability | Hygiene |
| Plastic | Can dull knives much faster than wood | Surface can become scarred with use | Grooves left behind after cutting can accumulate more bacteria than wood |
| Walnut | Best for maintaining knife sharpness | More durable than plastic | Holds less bacteria than plastic and is easier to clean |
Why Wood Boards Make Great Gifts For Realtors
Walnut cutting boards are food-safe. In fact, the best wooden cutting boards are those that come from trees that produce fruits, syrups, or nuts.
In comparison, trees that produce toxins or allergens like oak can be dangerous in the kitchen, as the toxins might sneak into your clients' food.
Your clients will also love that walnut cutting boards add an extra line of defense against bacteria in their kitchen. A study comparing the retention of food-poisoning bacteria in wood and plastic boards proved that wood does a better job of getting rid of bacteria.
The presence of antimicrobial compounds in wood means that it can fight off bacteria better than other cutting boards.
Here's what Dr. Cliver, the scientist behind the study, had to say about his findings:
"The scientists found that three minutes after contaminating a board that 99.9 percent of the bacteria on wooden boards had died, while none of the bacteria died on plastic."
— Dr. Cliver
One characteristic that makes walnut boards better than other wooden boards is that they're made from closed-grain hardwood. This means that it has fewer and smaller pores, which ensure less water and bacteria seep into the boards.
Less water seeping into your clients' walnut cutting boards reduces the chances of it warping, making them more durable. Besides, you can always give your clients finishing oils to make the wood less impregnable.
Here's what Michael A had to say after purchasing our boards:
"My new board looks so good I want to display it instead of using it."
— Michael A

It Doubles as a Sustainable Gift, an Excellent Gift For Realtors!
You're probably wondering about the effect walnut boards have on the environment. At Virginia Boys Kitchens, we procure our walnut wood with environmental sustainability in mind. A lot of clients appreciate a gift that is thoughtful, and a gift that gives back to the environment.
American black walnut trees grow pretty quick (up to four feet per year), meaning that it's quick to replace them. The forests we source our trees from have a growth rate of at least 2.4 times their harvest and mortality rate.
3 - Wood care Products
While walnut cutting boards are among the most durable types of cutting boards, they still need a little care to lengthen their lifetime. For instance, water can find its way into your clients' wood cutting boards, causing them to warp.
So, why not protect your clients' wooden utensils by gifting them wood care products? These products can either be food-safe oil or wax that help close the pores of walnut boards and wooden knife handles to prevent them from taking in water and warping.
Some wood care products even have antimicrobial properties that will protect your client's utensils from bacterial infection. Best of all, they make wooden utensils look aesthetically appealing.
Among the best products to try are fractionated coconut oil and beeswax.
Fractionated Coconut Oil
Unlike the typical coconut oil you find in shops, fractionated coconut oil doesn't have fat in it. This means that it won't get rancid whenever your clients apply it to their kitchen utensils. And the fact that the oil is food-safe and shelf-stable makes it the perfect solution for sealing the pores of your clients' wooden utensils.
Beeswax
Similar to fractionated coconut oil, beeswax is great at keeping your clients' wooden utensils looking brand new, while protecting them from warping and bacteria.
While beeswax works perfectly on its own, combining it with oil makes it an even better wood care product. Oils increase the water resistance of beeswax while making it easier to use. Consider gifting your client both products.
Make Your Clients Feel Appreciated
You've walked through a journey with your clients. Show appreciation for them choosing your business by giving them a great gift. The best part about the gifts above is that they're everyday items, which means that your business will always be in their minds.
Contact Virginia Boys Kitchens today to find the perfect kitchen-centric gift for your clients. You can also add your logo to your custom gift to turn it into an even better marketing asset for your business. (Click here for more information about our custom logo printing program)  
Share on Instagram:
We are on Amazon, see our storefront here. Use coupon code VBKBLOG10 for 10% off your entire purchase of any Virginia Boys Kitchens on Amazon. Apply the code at checkout.