3 Practical Housewarming Gifts That'll Last a Lifetime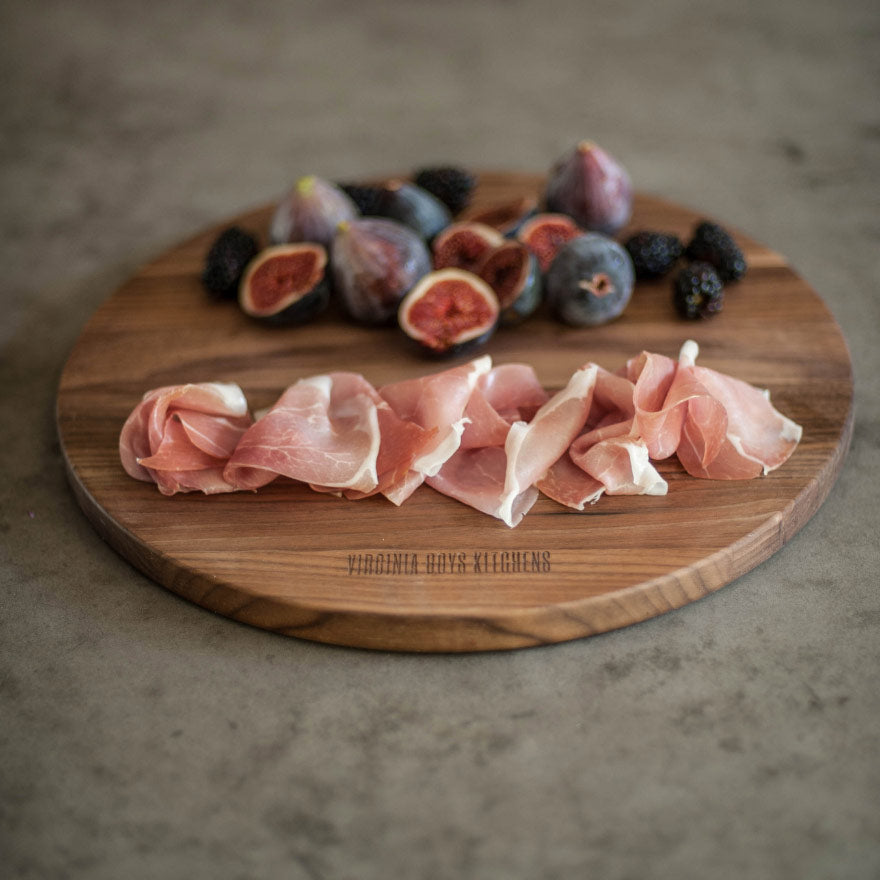 3 Practical Housewarming Gifts That'll Last a Lifetime
Gifting is a vital part of our social fabric because it strengthens and helps us build relationships with family and friends. Practical housewarming gifts help strengthen relationships with our neighbors and community. It's a physical representation of our good wishes and can provide the recipient with a sense of warmth and security.
That's why, when asked to a housewarming party, the first thing that comes to mind is what kind of gift you should buy to make a good impression.
Well, figuring out what someone loves without asking them directly may be a challenge; especially if you aren't close to them.
While a thoughtful card, a bottle of champagne, a key holder, or flowers are all great gifts, they can also be cliché.
To keep it interesting, here are 3 practical and unique housewarming gift ideas from Virginia Boys Kitchens that will last a lifetime.
1 – Wood Serving Trays

16.5 Inch Round Walnut Wood Serving And Coffee Table Tray With Handles
These wood serving trays are made from walnut, a beautiful, dark-brown wood prized for its appearance and durability.
The trays are strong, heavy, and resistant to scratches and dents, allowing them to withstand heavy use. They also come with a non-skid, felt-lined bottom to keep the tray from moving while serving guests.
The walnut trays have a rich color that stands out in a room, giving any kitchen a distinct and classy feel. 
What's more, these walnut trays are food safe since they don't contain any toxic materials. The natural oils found in walnut helps to keep its pores sealed to prevent moisture loss and rotting.
Here are some of the best wood serving tray options you can choose from:
The round walnut wood serving tray: This elegant tray measures 16.5 inches in diameter and 2 inches thick, making it perfect for serving appetizers and desserts.


The tray has 4-inch cutout handles that make it easy to carry. It also has a double coat sealant that helps prevent moisture and dust from penetrating the wood, allowing it to withstand daily use.

The square walnut wood serving tray: With dimensions of 20 x 20 x 2.25 inches, 4-inch handle cutouts, and a weight of 6 pounds, this tray is suitable for serving everything from breakfast dishes to cocktails.
The round walnut centerpiece: This serving tray measures 13.5 x 13.5 x 0.75 inches, weighs 3 pounds, and has a non-slip pad on its bottom to prevent slipping.


The centerpiece has a beautiful finish which gives it an antique appearance. It also has a unique swivel bearing design that allows it to smoothly rotate 360 degrees.
Other reasons trays are practical housewarming gifts:
It can double as living room, bedroom, or dining room decor for holding candles, plants, and other small items.
It can serve as a substitute for a bar cart.
It can serve as an eye-catching buffet table if you layer different items such as fruits, cheese, and crackers over it.
★★★★★ Wife loves it

Got this tray as a birthday gift for my wife and she loves it. It feels very well made and looks great.
— Ernie H
2 – Walnut Cutting Boards
A kitchen without a cutting board is like a car without a steering wheel—it's just not safe!
Not only does a cutting board protect food from cross-contamination and countertops from damage, it also adds beauty to a working space.
Choosing to gift a new homeowner a high-quality cutting board shows your appreciation and wishes for stability by helping them out in their kitchen. This is truly a practical housewarming gift indeed! 
Consider these walnut cutting boards (or see the entire collection here):
This cutting board is equipped with a juice-catching drip groove all around it. The purpose of this groove is to catch any juice or water that may drip when cutting vegetables, fruits, or meat so that the kitchen countertops remain clean and free from cross-contamination. 
This round walnut cutting board adds a rustic elegance to any kitchen and can serve as a cutting board, serving tray, or appetizer plate.
Depending on the size of the recipient's family, love of cooking, or what you want to convey, you can choose a small round cutting board of 10.5 inches or a larger one that measures 13.5 inches. 
The smaller board is best suited for appetizers or displaying small portions of meat or vegetables, while the larger one works great for large chunks of meat or poultry as well as desserts.
This housewarming gift board is most unique - it has a knob handle that makes it easy to grip and rotate for different cutting tasks. The board is also aesthetically pleasing, making it a great display on any kitchen countertop.
It measures 10 x 16 x 0.75 inches and weighs 3 pounds, making it ideal for hosting parties because of its light weight. It also has a non-slip base that keeps the board in place when cutting or serving.
This cutting board comes in handy when displaying appetizer spreads, carving meats, or serving finger foods. Very practical in the kitchen, so your neighbor will love this housewarming gift! 
We also offer a personalized version of this cutting board for mothers. When customizing the product, we always use vegetable-based ink that is environmentally friendly.
End grain cutting boards score better when it comes to durability, knife protection, and repellence to microorganisms.
An end grain cutting board will also always be a beautiful addition to any kitchen. 
Below are some other cutting board options, their ideal uses, and their cost:
3 – Wood Care Kit

Complete Care Kit For Wood Cutting Boards
Generally, taking care of cutting boards, trays, and other wooden utensils can be a little tricky.
Over time, wood will lose its natural oils and dry out, causing it to warp or crack. Moreover, if wooden utensils are not properly cleaned they might harbor bacteria, leading to food poisoning.
So, by gifting your loved ones with a wood care kit, you're helping them protect their kitchen tools and ensuring their cutting boards last longer.
Our maintenance and care kit contains the following:
All-natural coconut oil: When it comes to seasoning cutting boards, coconut oil is the best because it is food safe and doesn't have toxins.


The oil penetrates wood fibers to replenish its natural oils, making it resistant to stains and bacteria while enhancing its appearance.

Beeswax polish: This is a natural polish made from the wax of honey bees and essential oils. It helps to conceal scratches on wood, seals it to prevent moisture loss, and keeps it looking shiny and new.


The polish is suitable for treating all-natural woods, including mahogany, walnut, beech, pine, and oak.

Aside from cooking utensils, it's also effective on wooden furniture and surfaces.

Essential oils spray: Our spray is made from distilled water, red thyme, peppermint, cinnamon, lemongrass, tea tree, coriander, lavender, and nanosilver particles (See the study from NIH about nanosilver here)


It's a multipurpose cleaner that kills germs and gets rid of odors.o
Add a Piece of Art to Your Loved One's Kitchen
What could be more pleasing to a new homeowner than a fully stocked kitchen with all the necessary cooking and cleaning tools? 
Not only are wooden utensils incredibly functional, they're a great way to add a rustic feel to any kitchen.
You can never go wrong with our wooden kitchenware as useful housewarming gifts because all of our products are made using high-quality walnut wood and are manufactured in the USA. 
Besides, any time you purchase a product from us, you help us plant at least one tree. This is our way of giving back to the environment.
Share on Instagram:
We are on Amazon, see our storefront here. Use coupon code VBKBLOG10 for 10% off your entire purchase of any Virginia Boys Kitchens on Amazon. Apply the code at checkout.