2 Benefits of Gifting Custom Cutting Boards to New Clients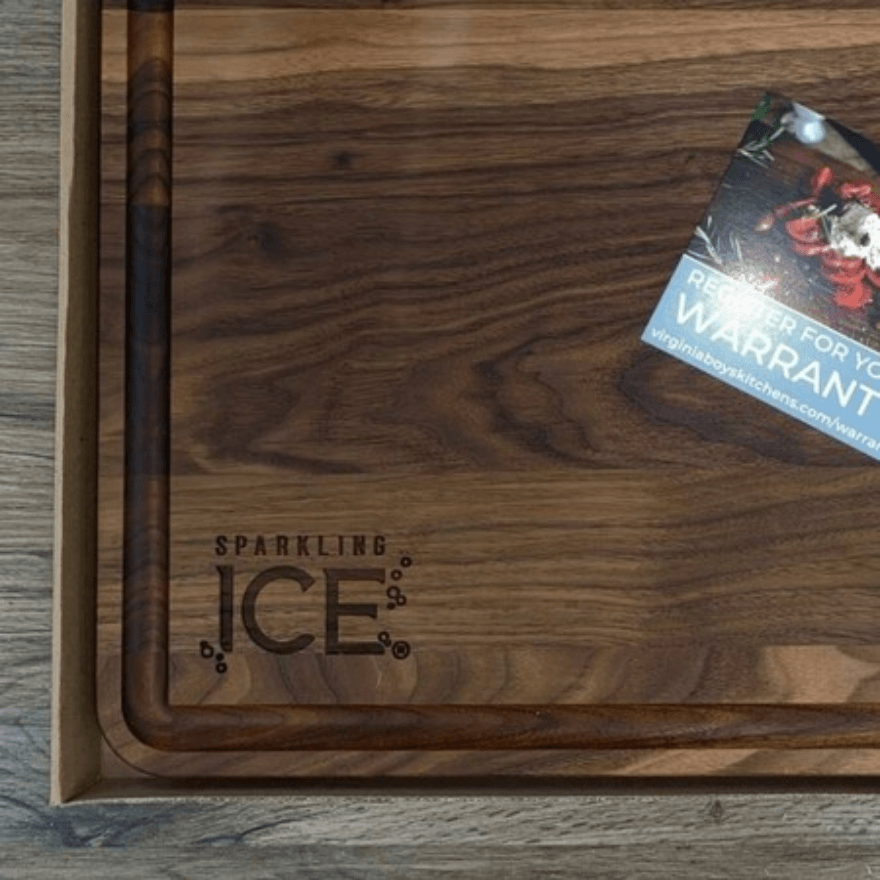 2 Benefits of Gifting Custom Cutting Boards to New Clients
When you're trying to make a lasting first impression with your clients, an elegant wood cutting board is the way to go. When you make custom cutting boards for them, that brings it to a whole new level of client gifting.
Not only will your clients love the thought of such a practical gift, but it will also go a long way in boosting your business.
Wooden cutting boards are popular because they are:
Durable
Easy on your knives
Beautiful
As a result, they make a perfect gift for any home.
Why Choose Wooden Cutting Boards?
Sure, there are plenty of corporate gifting options you can choose from such as pens, penholders, mugs or t-shirts.
However, the one thing that these gifts have in common is that they are cheap and easy to get. Every other business is likely to give out similar gifts, and they almost seem like afterthoughts.
This means you will drown in the sea of competitors whose gifts are stashed away in a drawer and never given a second thought.
A high value cutting board will make your brand stand out. It says to your clients, "We are invested in growing this relationship and we really gave this some thought."
In addition, wooden cutting boards are versatile and can be used by everyone, so it's unlikely that they'll get thrown out. There are many different types of wood that can be used - read more about best wood for cutting boards.
Benefit 1 - It's a One Time Gift That Never Stops Giving

Cutting Boards
Giving your new clients a personalized board means they'll always have it inside their homes acting as a constant reminder of your brand.
Whether your clients are cutting bread in the morning, vegetables for dinner, or eating off of the cutting board, it will keep your brand right at the top of their minds.
On top of that, guests who visit their home will also get to know your brand.
Picture this: your client serves a mouthwatering cheese board full of all manners of delicacies. The image that guests see as they savor the last morsels of food is your logo and brand name imprinted beautifully on the high-end cutting board.
What a way to build a lasting memory of your business to potential customers!
In addition, cutting boards are durable, can be used for ages, and can be passed down from one generation to the next.
A good cutting board will keep making a positive impression and drawing more customers to your business for many years to come—and you only have to pay for it once.
To get the most out of your custom cutting board gifts, consider including a care package with the following:
Cutting Board Care Accessories
Your care kit should include:
A good natural cutting board wax that your clients can use for seasoning the board to keep it moist. If the wood starts to dry out, it may warp, crack or get unsightly stains.
Cutting board oil for regular oiling to help your clients preserve the board in the best condition.
Expert Tip: Choose only mineral or coconut oils. Avoid fatty food oils such as peanut or olive oil that tend to go rancid quickly and give off a bad smell, ruining the impression you're trying to make.
Care Instructions
Provide a pamphlet or leaflet with detailed care instructions to ensure your clients don't unwittingly damage the board. If the cutting board doesn't live up to expectations, it might give your clients the idea that you didn't value them enough.
Here are some of the most important instructions to include:
Wash and thoroughly dry the board after each use.
Hang the board to dry and don't leave it facedown on the counter when wet.
Don't soak the board in water.
Always hand wash and don't put a wooden board in the dishwasher.
Use a mild soap since harsh chemicals may damage it.
Expert Tip: Include your logo and business details on the care instructions to further imprint your brand image into your client's minds.
Benefit 2- Strengthens Your Relationships With Clients
Custom cutting board gifts help you strengthen your client relationships, which are the lifeblood of any business.
It costs you less to get repeat sales than it does to acquire new customers, so it's important to look for every opportunity to cement your relationship with clients.
Remember, you are not the only company vying for your client's business. Gifting a custom cutting board early on in the relationship shows your customers that you care, which shines a positive light on your business.
Starting the relationship off on the right foot will forge a strong bond that can cultivate a long-term business relationship. A great gift like a high-end cutting board can make your clients pay more attention to you than to your competitors.
It's a relationship
Studies have shown that gift-giving embeds reciprocity in a relationship. The one receiving the gift assumes a psychological debt that they will attempt to clear by giving something in return.
With that in mind, giving your clients a high-end cutting board helps you persuade clients to:
Give you higher-value business deals
Refer you to other customers
Stay loyal to your company
Seeing as you want to create the highest level of reciprocity, show your clients that you value them. As such, not any old cutting board will do. The table below shows what you need to watch out for to increase ROI from your custom cutting board gifts.
Criteria
What to avoid
What to do
Quality

Cheap wood that can easily crack
Flaky, uneven boards
Homemade boards that are prone to termite infestations

Choose boards made by reputable suppliers like Virginia Boys Kitchens

Health

Chemical-infested wood
Boards covered by toxic paraffin wax

Buy boards made out of wood from sustainable forests

Presentation

Filling the entire board with your logo
Ugly and unpresentable printing
Unsightly packaging

Choose a supplier renowned for neat custom cutting board workmanship and elegant packaging
Bottom line is, be careful that you don't soil your brand image by choosing a horrible cutting board or one that poses a health risk to your clients. Instead, choose suppliers of high-end cutting boards.
Personalized Cutting Boards for Your Clients
As cliche as it may sound, first impressions last—so ensure that your custom cutting boards send the right message. You want a board that says "Thank you for choosing to do business with us", not "Here's a marketing gimmick for you."
Filling the entire length of the board with your logo or catchphrase is a bit much. Instead, choose positions that give the perfect balance between visibility and discretion, such as the corners or edges of the board.

Cutting Board
If you're not so keen on having your logo on the board, you can choose any text or image of your choice, such as a simple "Thank you from XYZ Inc."

Cutting Board
Stand out with custom
If you'd like to really stand out from your competitors, you can create a one-of-a-kind design for your gift cutting board. How about a triangular or oval-shaped board? It can make your gift all the more memorable.
To get top-quality, laser-engraved custom cutting boards, turn to Virginia Boys Kitchens.
We offer:
Custom printed cutting boards from a minimum order of 20
Excellent quality customized printing that's neat and stylish
Design services at no extra cost
Fast turnaround time of no more than 2 weeks
Completely custom cutting board designs for 30 boards and above with a five to six-week turnaround
Our clients love our boards
Here's what previous buyers have to say about our workmanship:
"I love this cutting board! It is gorgeous. Talk about craftsmanship. I was a carpenter's apprentice for a year for a guy with OCD and this puts him to shame!"
— Caseysmama
Research shows that business relationships are strongly correlated to shared values between companies and the people who represent them. People tend to gravitate toward dealing with companies whose values mirror their own.
With a Virginia Boys Kitchens cutting board, you can show your clients that your business stands with the environment. This common value among businesses and individuals will help you expand and retain your clients.
About Virginia Boys Kitchens
Buying your custom boards from Virginia Boys Kitchens also comes with an added benefit— environmental consciousness and sustainability. Our boards are chemical-free and sustainably sourced from AHMI verified forests.
We plant more forests than we cut down, and we season our boards using all-natural products with no chemicals.
Visit Virginia Boys Kitchens to invest in a custom cutting board for your clients and take your business to the next level.
Share on Instagram:
Related articles you might like
Best Wood For Cutting Boards (and what not to use)
Best Wood For End Grain Boards
Related Products You Might Like
View our entire collection of dark wood walnut boards - there are many shapes and sizes to choose from. Find your perfect gift for your clients!
We are on Amazon, see our storefront here. Use coupon code VBKBLOG10 for 10% off your entire purchase of any Virginia Boys Kitchens on Amazon. Apply the code at checkout.