Best Crackers for Charcuterie Board and What Cheese To Pair Them With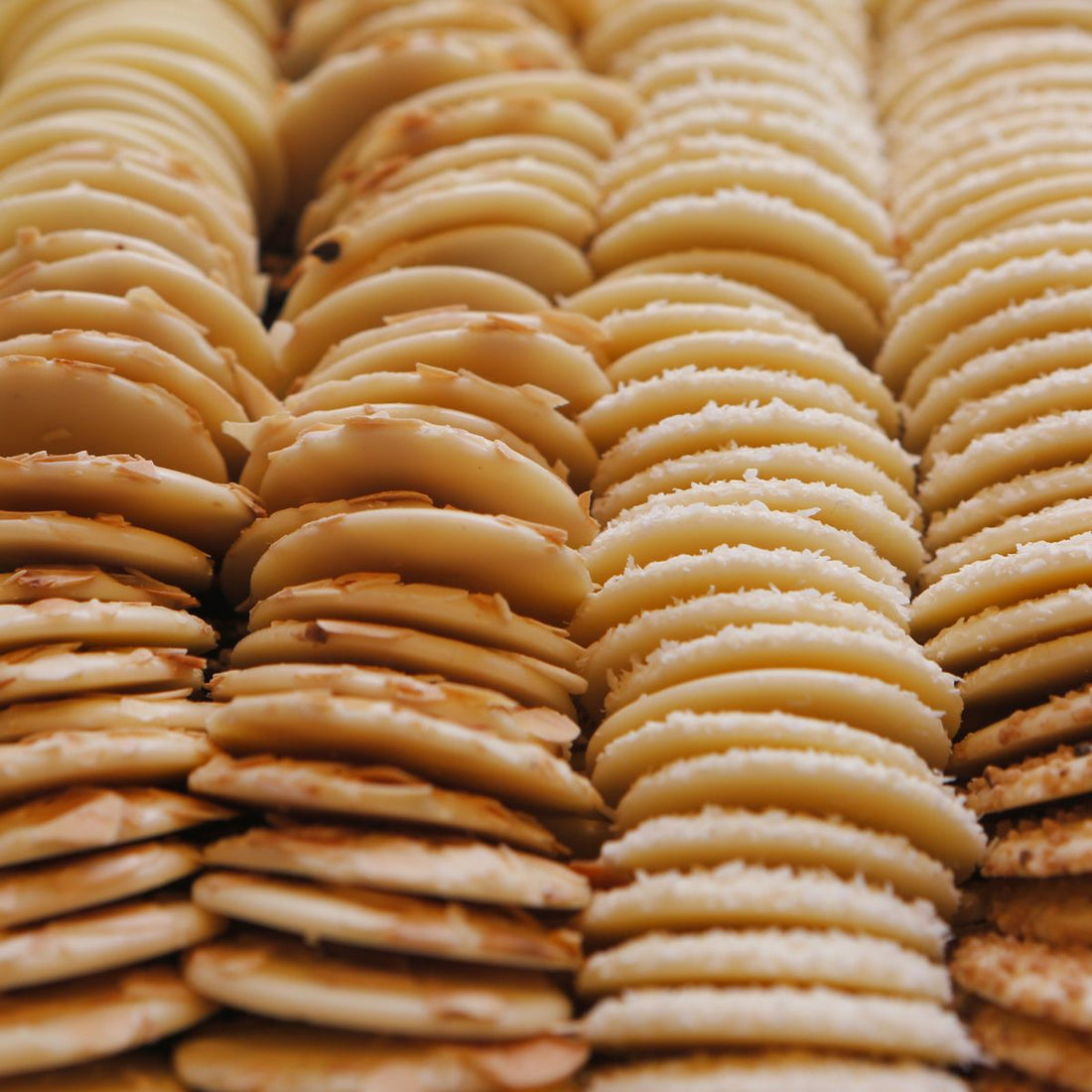 A perfect charcuterie board is what everyone will love to have and what better way do you achieve this perfection than having the right crackers for your charcuterie board?
Crackers are a critical building block for every charcuterie board as they help you balance out some of the flavors and improve the meat and cheese.
In this article, we will be talking about some of the best crackers for a charcuterie board and how to correctly pair them with other food items to create the right flavor combinations.
5 best crackers for your charcuterie board
The best cheese and crackers combination still comes down to individual preferences and we all have different favorite crackers that we like to use. But on a general note, here are the top 5 crackers for your board.
1. Water Crackers
This is number one on our list and arguably the most popular cracker. And the reason is pretty simple- they have a mild and bland flavor. And because of this, you can pair them with a variety of crackers.
However, you have to be careful so as not to mess up the dining table, as they have a crumbly texture and will break easily when you bite them.
Water crackers go well with Soft Cheese such as Brie Cheese, Hard Cheese such as Cheddar Cheese, and Semi-hard Cheese such as Gruyere Cheese.
Try this combo
Water Cracker + Gruyere Cheese + Whole grain mustard + Pecans

Water Crackers + Sharp Cheddar + Sliced Pickles
2. Herb Crackers
These crackers are a great addition to your charcuterie board. Usually made with whole wheat flour with varieties of fresh herbs stuffed into them. Herbs crackers give your board a depth of flavor.
The cheesy flavor gotten from the spices used in making these crackers makes them easy to pair with different charcuterie meats and cheeses. Herb crackers go well with Soft cheese such as Goat Cheese, Semi-Soft Cheese such as Pepper Jack, and Blue Cheese such as Roquefort.
Try this combo
Herb Crackers + Pepper Jack Cheese + Pepperoni
3. Multigrain Crackers
Made with various grains filled up with nutrients, Multigrain crackers are the best options for those who are really intentional about eating healthy crackers.
Just like Herb crackers, grain crackers add a depth of flavor to your charcuterie board and this is the reason they are one of the best. The added flavor of the grains makes it a perfect complement to cheese and meats.
Multigrain crackers go well with Hard Cheese such as Parmesan Cheese, Semi-Hard cheese such as Manchego, and Semi-soft cheese such as Havarti Cheese and Gouda.
Try this combo
Multigrain Crackers + Strawberry + Slice of Pickle

Multigrain Crackers + Havarti Cheese + Slice of Turkey
4. Saltine Crackers
Also referred to as Soda crackers, Saltine crackers have a bit of sea salt flavor in them. Usually, in a square shape, Saltines are made mostly from white flour, baking soda, and sometimes yeast. One prominent feature of these crackers is their dry and crisp texture.
Saltine Crackers go along with sharp cheeses such as sharp cheddar, semi-hard cheeses such as Gruyere cheese
In terms of flavor, they do not have a bland or strong flavor, they are just somewhere in between- something mild. They are the perfect crackers for spreads with rich flavor.
Try this combo
Saltines + Sharp Cheddar + Whole Grain Mustard + Sliced Pickles

Saltines + Gruyere Cheese + Sliced Pickles+ Pecan + Red pepper jelly
5. Crostini
Another popular cracker for charcuterie boards. These crackers are made from a grilled or toasted baguette ( french bread). Crostini is usually drizzled with oil until it has a crispy feel. Crostini goes well with Soft cheeses.
Try this combo
Crostini + Boursin + Salami + Walnuts

Crostini + Goat Cheese + Drizzled Honey

Crostini + Brie Cheese + Fig Jam + Proscuitto + Argual
Other Crackers
There are some crackers that didn't make our top 5 list but they are worth mentioning and trying them will also give you a great experience. Some of them include Buttery crackers, Fruit crackers, Wafer crackers, Artisan Crackers, and Wheat crackers
Final Take
In choosing the right crackers, one thing you should have in mind is that there is no one fits all answer. The most important question you should ask yourself is, what types of cheese do I have on my board? The types of crackers to be used should solely depend on the types of cheese you have.
You might have to explore different cheese and crackers combinations to get your perfect fit. We hope you find this article helpful and would make better choices in selecting crackers the next time.

YOU MAY ALSO LIKE :
Butter Board - the New Charcuterie that is taking over TikTok
Choosing the Best Board / Serving Platter for Charcuterie
 View our entire collection of dark wood walnut cheese boards - there are many shapes and sizes to choose from. Find your perfect board for your next charcuterie tray!
We are on Amazon, see our storefront here. Use coupon code VBKBLOG10 for 10% off your entire purchase of any Virginia Boys Kitchens on Amazon. Apply the code at checkout.